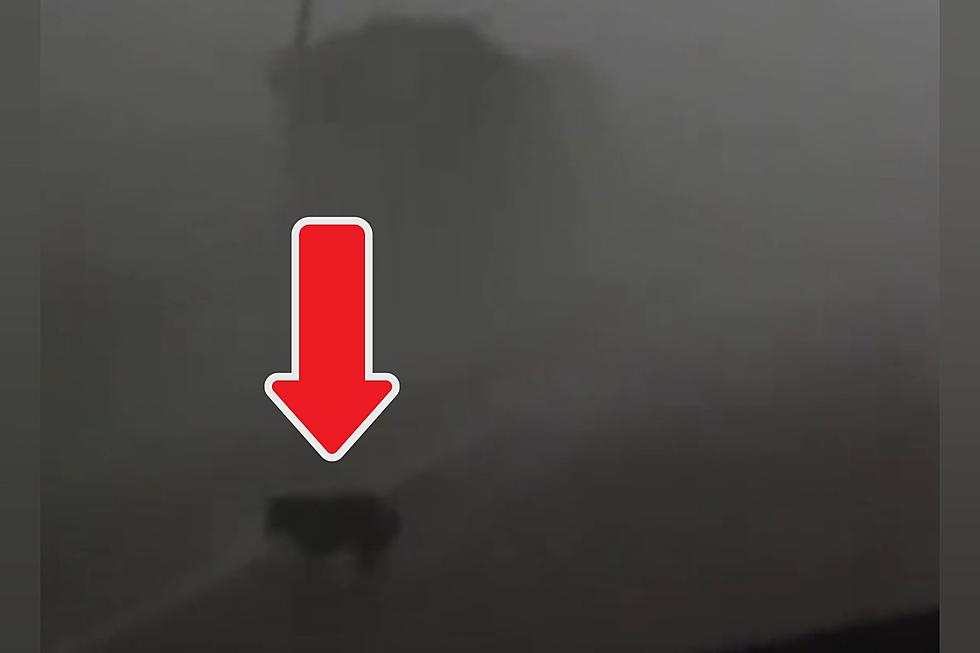 Watch Storm Chasers Save a Dog Caught in a Twister in Oklahoma
Fox Weather via TikTok
The weather these past few days has wreaked havoc across Oklahoma. All the way from the panhandle to the Red River, Oklahomans have experienced tornadoes, big hail, flooding and high winds, causing significant damage to homes, cars and anything left exposed to the elements - some of those were animals.
The crazy weather started on Thursday, June 15 where areas in Oklahoma received heavy rain, big hail, high winds and tornadoes. The storm hit Lawton around 4:30 p.m. that day; luckily we were all back at the station just in time to shelter in place. We received HUGE amounts of hail and rain in an hour. We all either watched through the station windows, from a safe distance, or in the downstairs garage with our cars.
Areas in Lawton also suffered high wind damage from a tornado! From the pictures we saw on social media, it looks like Cameron University received a lot of damage, along with businesses on Gore Boulevard. The tornado was reported to have touched down south of Lawton, along Lee Boulevard. But it wasn't done yet as the storm moved east.
As the storm continued, it ramped up in Loco, Oklahoma
Southeast from Lawton, near Alma, Oklahoma, the small town of Loco was hit by a tornado that flattened three homes. The storm hit in the late afternoon, some people weren't even off work yet, which is good if their home was affected by the storm, but some pets and animals might've been left out during the catastrophic storm.
Luckily for one pup, they came across a couple of storm chasers just in time. As the dog was trying to cross the road in Loco during the high winds, the storm chasers spotted them and got them into the truck just in time.
If you were affected by these recent storms in Oklahoma, you can seek assistance at FEMA.org.
The Ten Most Tornado-Prone Counties in America
When it comes to the topic of tornadoes, Oklahoma is universally known around the world for producing some of the biggest, including the last F6 ever measured... but it'd probably surprise most Okies that the Sooner State doesn't even crack the top five of the most tornado-prone counties in America.
More From KYBB-FM / B102.7