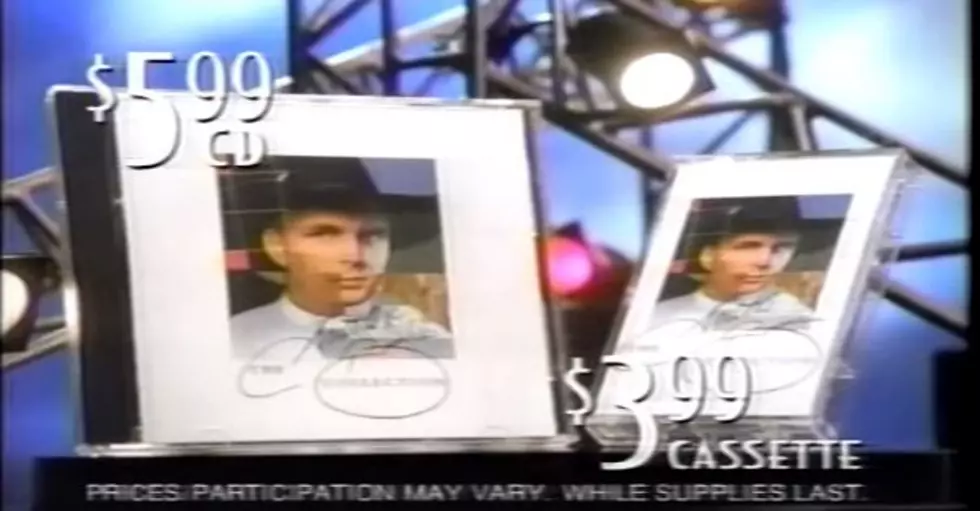 That Time You Could Get Garth Brooks at McDonald's
recordman33 via YouTube
When Sioux Falls caught a case of Garth Brooks fever this month, it brought back memories of when I was in college working at McDonald's and we sold Garth Brooks CDs.
This was in the fall of 1994, during the heyday of McD's promotional bonanzas. This was when they'd have movies and other stuff for sale. This was the golden age of the promotional soft-drink cup and the Happy Meal toy collection. In fact I still have most of the Animaniacs toys and a Batman The Animated Series figure from that time. And, I in no way, have those displayed on a shelf in my bedroom right now. I also, in no way still use the Batman Forever collector glasses either.
Anyways, for this promotion McDonald's was selling hits CDs from people like Elton John, Tina Turner, Roxette and others and donating part of the sale to the Ronald McDonald House. But the biggest seller was The Garth Brooks Collection, a hits compilation that came out a few months before the big greatest hits album, The Hits, that came out in December of '94. That album sold over two million copies at the restaurants.
I also remembered the commercials for the promotion. They stared Garth Brooks and thanks to YouTube we can relive them.
If you're curious, here's the track listing from the album:
"Against the Grain"
"New Way to Fly"
"Much Too Young (To Feel This Damn Old)"
"Every Now and Then"
"Mr. Right"
"Alabama Clay"
"Wild Horses"
"Cold Shoulder"
"The Night I Called the Old Man Out"
"The Cowboy Song"
---
More From KYBB-FM / B102.7