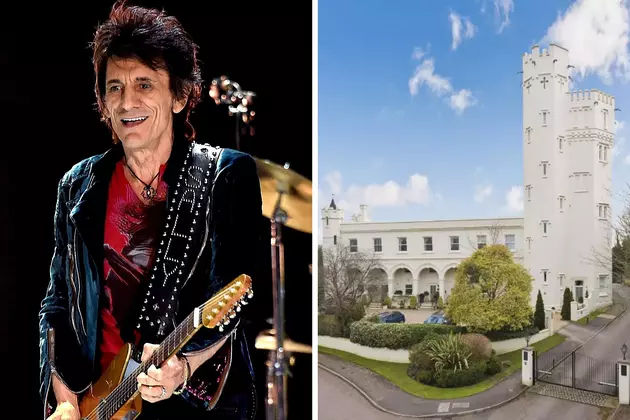 Ron Wood's Regal Nine-Story Home Needs a New Tenant
Kevin Winter, Getty Images / Wills & Smerdon, East Horsley
Rolling Stones guitarist Ron Wood's former home at Ruxley Tower in Claygate, Surrey, U.K., went on the market last year for around $2.9 million, but has yet to find a buyer. The house's current owner has instead decided to rent the property, for approximately $8,500 per month.
That's a princely sum to pay for a rental home, but the owner's real-estate agent has posted several pictures of the house's interior so that potential tenants can see what they're in for, should they decide to pursue renting it.
You can view several photos of the home below.
There are some particulars one should be aware of. First of all, it's nine stories tall, which means a lot of up-and-down on the spiral staircase. It was built in the 1800s by Henry Thomas Foley, 5th Baron Foley of Kidderminster, for his wife, Lady Evelyne, and has been said to have welcomed many guests, including Queen Victoria and Cliff Richard (though not simultaneously).
It has four or five bedrooms, three or four living room spaces, a kitchen and two roof terraces, offering 360-degree panoramic views. The tallest of the terraces actually served as a watchtower during World War II.
Wood lived there for a time with his then-girlfriend, Ekaterina Ivanova, but sold the place after he wed Sally Humphreys in 2012.
Current owner Penny Rainbow is said to have made extensive renovations to the place because, as Homes & Property put it, "Let's just say [Wood's] party lifestyle had taken its toll."
---
More From KYBB-FM / B102.7