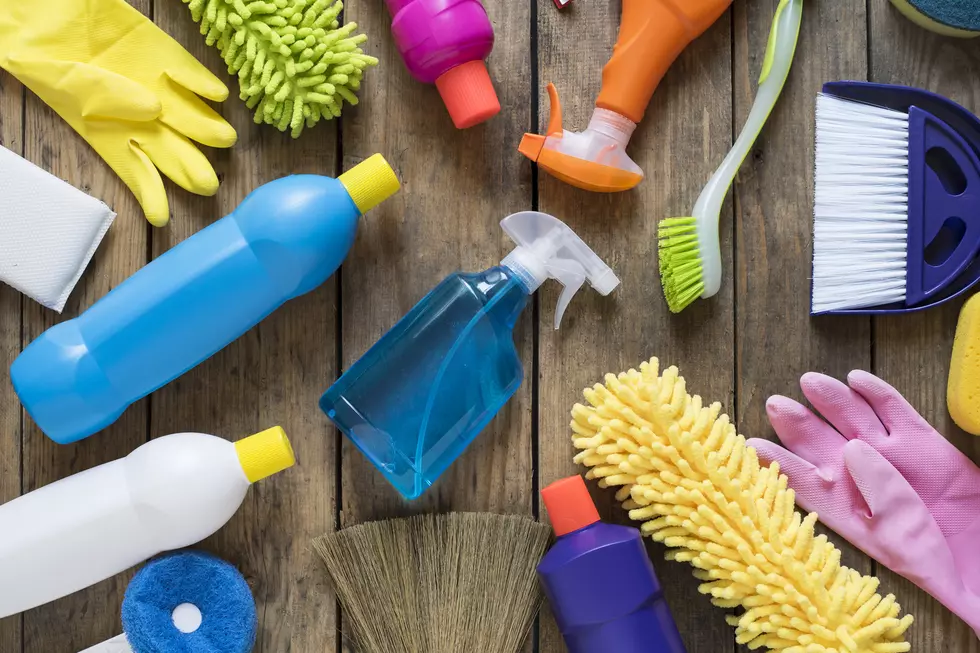 Planning a Coronavirus Deep Clean at Home? Start Here
Getty Images/ThinkStock
Living in this Coronavirus (COVID-19) world has left a lot of us with more time at home than we've ever had before.
That can be a good thing and a bad thing all at the same time.
On the upside, it's helped to simplify things as we reset our priorities to the things that matter most.
On the downside, the extra 'quality time' at home is making it harder and harder to make excuses for not knocking off some of those items on our 'to do' lists.
One of the big ones is cleaning. Not just a surface wipe or a quick trip around the floor with a Swiffer, but a good, old fashioned deep clean of all those nasty nooks and crannies.
Germiest Spots in Your House
---
More From KYBB-FM / B102.7