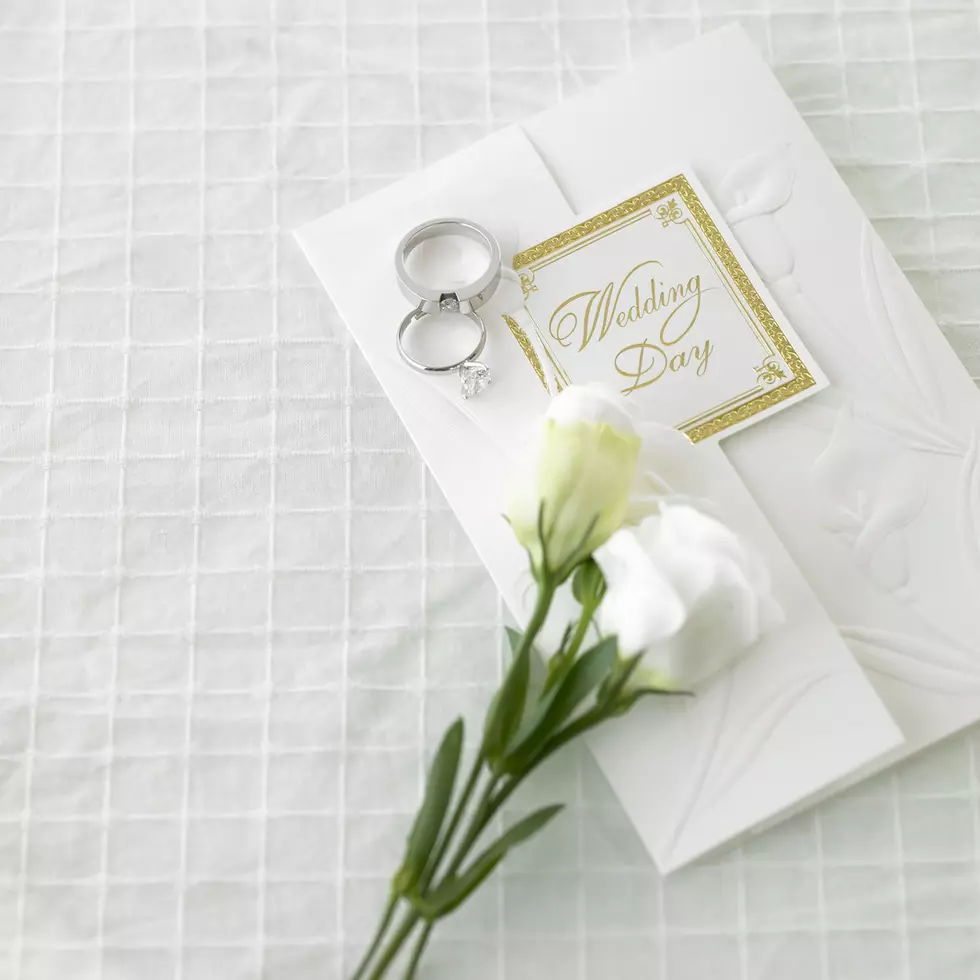 October 19, America's Most Popular Wedding Day
Getty Images
Did you attend a wedding last Saturday?  If so, you are not alone.  It turns out that Saturday, October 19 was the most popular day in 2019 to tie the knot.
33,847 couples on the wedding websites The Knot, and WeddingWire chose October 19 as their special day.
The websites estimated that 4.3 guests attended these weddings with 1.7 million traveling out of town.  $1.8 billion was spent and 474,000 wedding professionals worked hard to bring make it all come together.
$508 million was spent on newlywed gifts and $608,038 in cash was given.
The most expensive gift requested on the couple's registries was the iRobot Roomba i7+ Wi-Fi connected robot vacuum with auto dirt disposal at $999.99.
According to WeddingWire, they conducted a national survey among U.S. adults ages 22-54 who have attended at least one wedding in the past year to gain perspective on the wedding guest experience from travel, accommodations, and RSVPs to expenses, gifting and favorite moments from the big day.
Source: The Knot, WeddingWire
More From KYBB-FM / B102.7