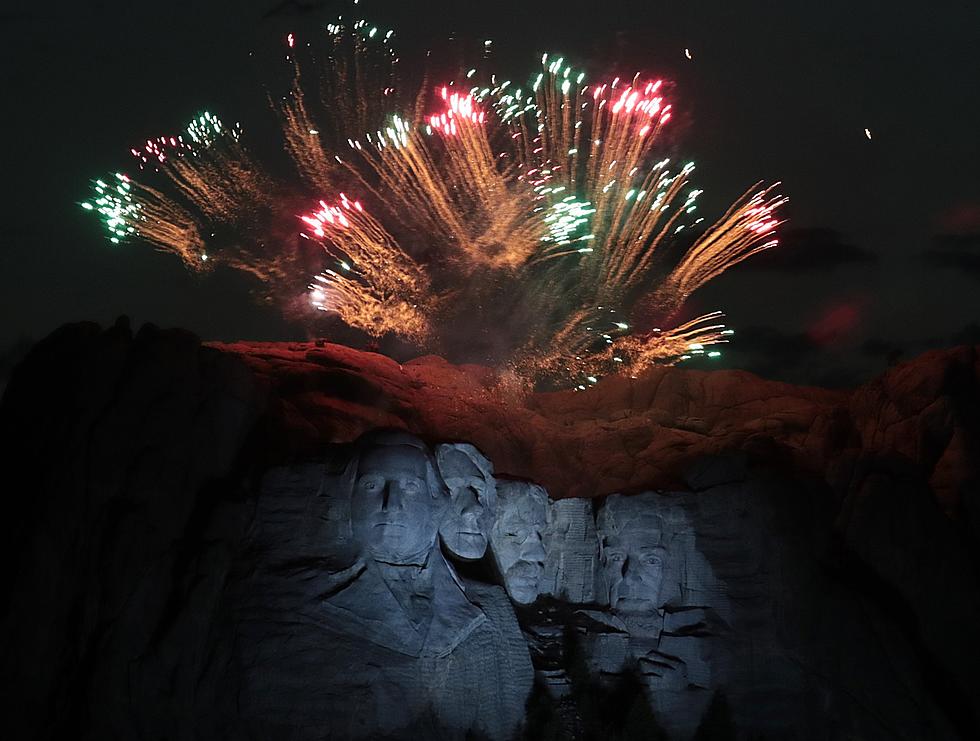 No July 4th Fireworks at Mount Rushmore in 2023
Getty Images
For the third straight year and the 14th time in the last 15 years, there will be no fireworks as part of the 4th of July celebration at Mount Rushmore.
The Daily Caller is reporting that South Dakota Governor Kristi Noem received a letter Thursday (January 12) from the National Park Service (NPS) rejecting her request for Independence Day fireworks at the national monument in the Black Hills.
A letter to the South Dakota Department of Tourism, sent by Michell Wheatley of the NPS, says:
'Fireworks continue to be viewed by multiple Tribes as an adverse effect on the traditional cultural landscape. This view was expressed by consulting Tribes in 2020 and has been reaffirmed by Tribal government representatives in subsequent meetings and letters.'
The fireworks ban was lifted for one year under former President Donald Trump, in 2020.
From Frybread to Pheasants - Here are South Dakota's Official State Things
Every state in our nation has chosen things that represent the state in one way or another to be official state things. Like a flower, or animal.
South Dakota
is no different.
The Mount Rushmore has a state flower. But did you know we also have a state tree and a state fish? Yes, we even have a state code.
Most Expensive South Dakota Related Things on eBay
In South Dakota, we've always prided ourselves on having one of the most reasonable cost of living rates in America.
But that doesn't mean that you can't spend a pretty penny when it comes to Mount Rushmore-related items.
All you've got to do is head to
eBay
where, in and among the 98,751 search results for South Dakota, you'll find some things that will set you back plenty.
10 Smallest Towns in South Dakota
South Dakota is loaded with small towns in every corner of the state. But where are the smallest towns in the
Mount Rushmore
state? According to the latest census data, here are the ten smallest towns in all of South Dakota.
More From KYBB-FM / B102.7