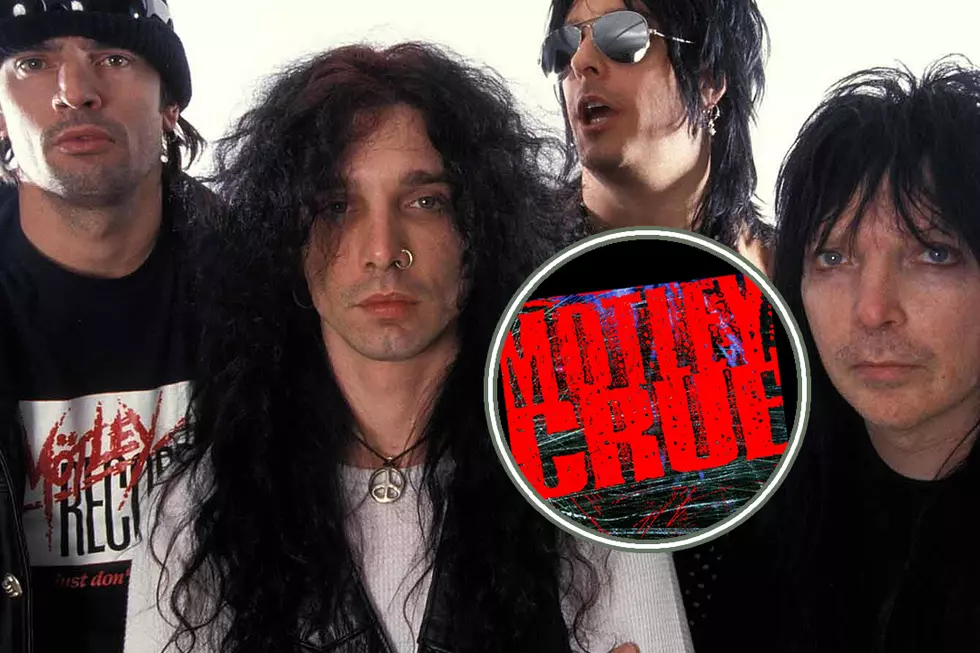 Why Motley Crue's Self-Titled Album Was Doomed to Fail
UCR
Motley Crue went from heroes to zeroes in the eyes of the general public when they released their self-titled album in 1994. It didn't matter that the former glam-metal titans had adopted a bold, heavy new sound to usher them into the next decade — Motley Crue was still doomed to fail.
The Sunset Strip kingpins had topped the charts with their previous album, 1989's Dr. Feelgood, which sold 6 million copies and spawned hits such as "Kickstart My Heart," "Without You" and the hard-charging title track.
But the good times came to a halt when Vince Neil left the band in 1992, leaving the remaining members of Motley Crue — bassist Nikki Sixx, drummer Tommy Lee and guitarist Mick Mars — scrambling to find a new singer. They recruited John Corabi, formerly of the Scream and Angora, to take over singer duties. Corabi's bluesy, gritty vocals and guitar-playing skills added a new element to Motley Crue's sound, helping them adapt to the grunge and alternative-rock revolution. But fans didn't share their excitement.
Motley Crue became the band's worst-selling album to date, and its supporting tour found the group downsizing from arenas to clubs and theaters.
Even if Motley Crue was doomed to fail commercially, it's a creative triumph, featuring some of the band's heaviest and most inventive songs to date. Watch the video below to learn more about Motley Crue, and tune into our "Doomed to Fail?" video series each week as we dust off ill-fated classic rock albums and determine whether they're hidden gems or better left forgotten.
Motley Crue Albums Ranked
We look back at everything from Too Fast for Love to Saints of Los Angeles to see which albums hold up best all these years later.
More From KYBB-FM / B102.7