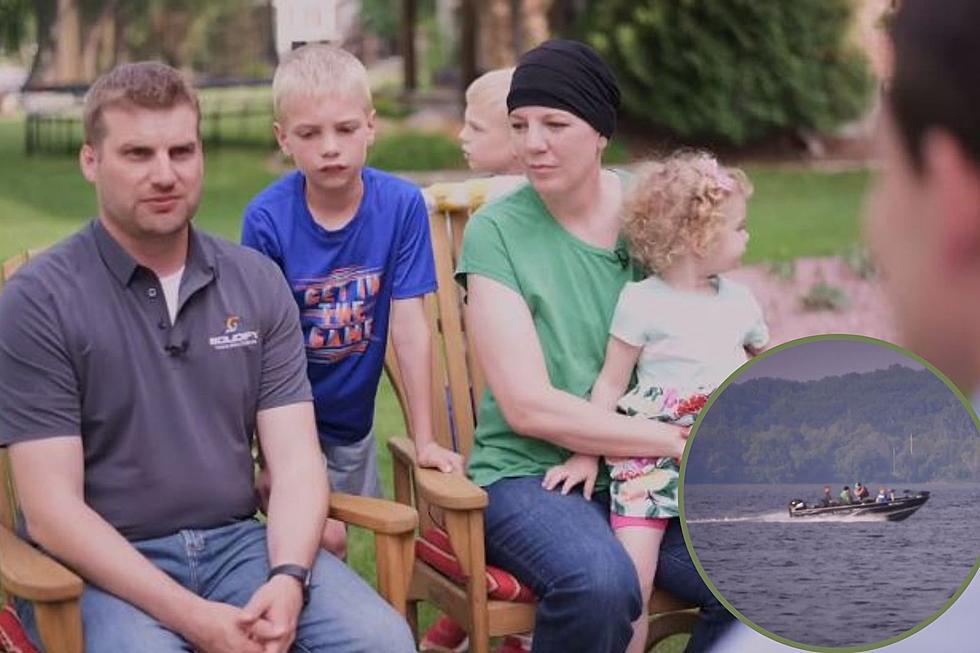 Four Strangers, One Amazing Act of Kindness Toward a Minnesota Family
Danny Spewak, KARE 11
It's so nice to see stories like this about kind people doing good things for others. And this Minnesota family definitely deserved to be on the receiving end. They're going through a tough time health-wise right now and thanks to some strangers they're going to have an amazing summer.
Lindsay's Diagnosis
The Block family is from Carver, Minnesota. The mom, Lindsay, was unfortunately diagnosed with stage-four cancer in August of 2020, according to KARE 11.
Lindsay said, "'If a cancer diagnosis has taught me anything, it's, 'Live in the now.''"
The Boat
Lindsay's husband, Joe, had wanted a boat for years to take out onto Lake Waconia. They saved up money and decided that now is the time, get the boat!
So they shopped around and eventually found a fishing boat that was just what they were looking for.
Four Strangers
Lindsay and Joe didn't know this couple that was selling their fishing boat. Joe negotiated a price and then set up a time to meet to check out the boat. Well, one of their three kids ended up breaking his arm the same day we were supposed to meet so Joe had to cancel.
Joe told KARE 11 that he didn't want the sellers to think he was bailing so he "sent a picture of his son with a broken arm in a cast. In the photo, he happened to be sitting next to his mom".
One of the owners responded asking if Joe's wife had cancer. They ended up having a long phone call talking about life and the diagnosis. She even offered to reduce the price of the boat even further.
One Amazing Act of Kindness
They set up a new time to meet to check out the boat. Joe and Lindsay decided they were going to buy it but the owners had another idea. They wanted to gift the boat to the family. For free "and then you can live life to the fullest."
How nice is that?!
Now the Block family is taking their new boat out on Lake Waconia every evening soaking up the summer and making memories together as a family.
Highest-Rated Free Things to do in Minnesota, According to TripAdvisor
Stacker
compiled a list of the highest rated free things to do in Minnesota from
Tripadvisor
.
More From KYBB-FM / B102.7