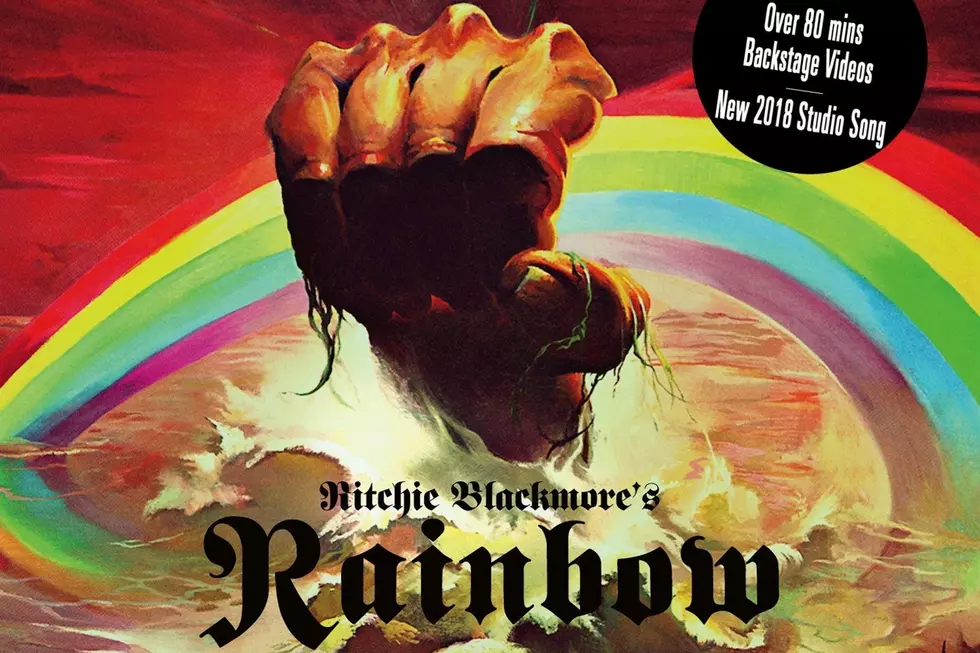 Listen to Rainbow's First Original Song Since 1995, 'Waiting for a Sign'
Minstrel Hall
In advance of the April 6 arrival of Memories in Rock II, Ritchie Blackmore has released a new Rainbow song, "Waiting for a Sign." It's their first original track since the 1995 album Stranger in Us All; you can listen to it below.
Memories in Rock II is a CD/DVD collection that highlights the four concerts Rainbow played in the U.K. last year. The CD contains selections from throughout Blackmore's years in Rainbow and Deep Purple, while the DVD consists of interviews with the band members and behind-the-scenes footage.
The first Memories in Rock, which came out in 2017, was a live album of Blackmore's "return to rock" shows in Germany from 2016, abetted by a pair of new recordings: a reworking of Rainbow's 1981 song "I Surrender" and an instrumental take on Edward Elgar's "Land of Hope and Glory."
Blackmore has since admitted that those 2016 dates could have been better. "Looking back on our first shows," he said, "I think that we should have rehearsed a bit more, and the shows would have been a lot better. I also think that I didn't really perform every song of the set quite well."
This new lineup of Rainbow is comprised of singer Ronnie Romero, drummer David Keith, bassist Bob Nouveau, keyboardist Jens Johanssen and background singers Candice Night and Lady Lynn. Prior to bringing back Rainbow, Blackmore had spent the past two decades fronting Blackmore's Night, a Renaissance folk band.
More From KYBB-FM / B102.7