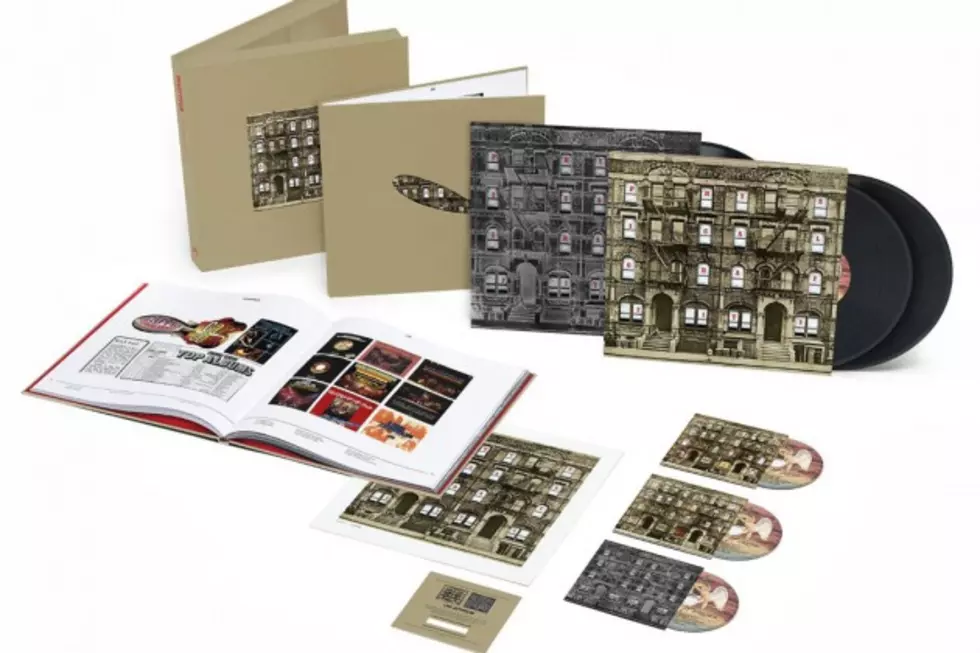 Led Zeppelin Unveil Unreleased 'Houses of the Holy' From Expanded 'Physical Graffiti'
Atlantic
While we count down the days until Led Zeppelin's remastered and expanded 'Physical Graffiti' arrives in stores on Feb. 24, the band has decided to tide us over with a sneak peek at some of the previously unreleased material included in the new edition.
The early take of the 'Graffiti' track 'Houses of the Holy' features a different approach to the mix and a different beat from drummer John Bonham. Jimmy Page tells Rolling Stone, "'Houses of the Holy' is unlike anything that anyone was doing. It's just something that's totally of its own. I think the lyrics are brilliant on it."
You can listen to it below:
As RS notes, some of the other previously unreleased material on the reissue's bonus disc includes an alternate 'Trampled Under Foot' performed as 'Brandy & Coke,' a rough mix of 'In My Time of Dying,' an early version of 'Sick Again' and alternate mixes of of 'Boogie With Stu' and 'Kashmir,' as well as a "strikingly different" version of 'In the Light.'
The Feb. 24 release comes as the sixth in a series of deluxe reissues overseen by Page, which should conclude with the remainder of the Zeppelin catalog later this year.
You Think You Know Led Zeppelin?
Jimmy Page's and Other Rockers' Yearbook Photos
More From KYBB-FM / B102.7