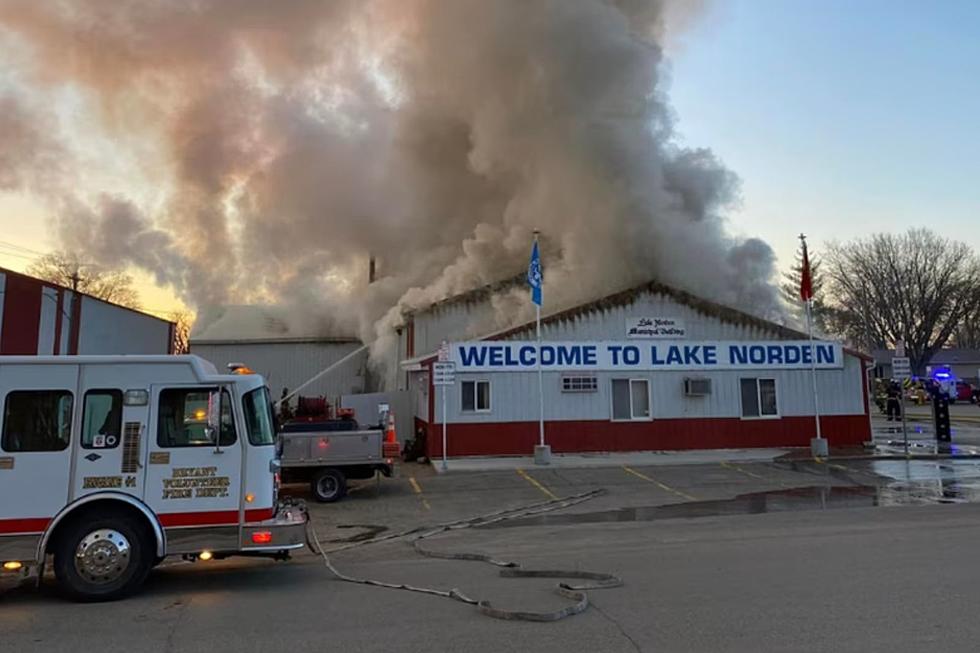 Lake Norden Fire Department Building Starts on Fire
(Courtesy of KXLG/Hamlin County Sheriff's Office) via Dakota News Now
We don't have much to go on for details but early Wednesday morning the Lake Norden Fire Hall started on fire. It was first reported by KXLG, who are also giving updates as more information comes in. As of this writing, the authorities are asking local residents to give them room to work and not drive over their hoses.
More pictures and updates are available on the KXLG website.
This is a huge loss for the picturesque South Dakota town located south of Watertown.
According to the Hamlin County Sheriff's Office and Dakota News Now, the following agencies were called in to help: Lake Norden, Estelline, Hayti, Badger, Castlewood, and Bryant along with the Estelline Ambulance, Hamlin County Sheriff's Office, Hamlin County Emergency Management, South Dakota Highway Patrol, Codington County Search and Rescue, and Lake Norden Police Department.
7 Things Real Sioux Falls Residents Look Forward To Every Spring
Springtime in Sioux Falls, South Dakota offers some very uniquely 'Sioux Falls' experiences. Here are 7 of those things. Can you think of more?
Sioux Falls Area Farmer's Markets
We can finally go outside without our nose hairs freezing! It must be spring in South Dakota. And when the days are warm that means the gardens are growing. It's farmers' market time in
Sioux Falls
.
Fresh produce, locally made goods, great people, and a good time are found at these farmer's markets around Sioux Falls.
More From KYBB-FM / B102.7