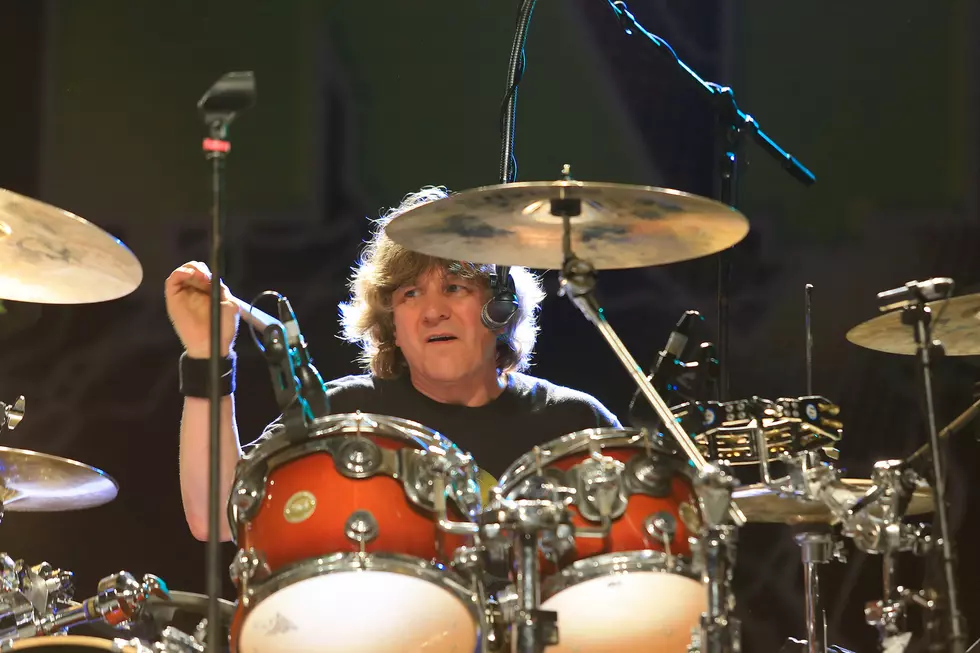 Kix Offer Update After Drummer Carried From Stage Following Medical Emergency
Jason Squires/WireImage, Getty Images
UPDATE: Yesterday morning (Nov. 19), touring guitarist Bob Paré took to Facebook to clarify what happened, writing:
In the effort to avoid any misinformation, with regard to Jimmy's condition- we left the hospital around 2 am. He was awake, talking, even joking a bit, and his vitals were good. He is currently in the best hands possible. Without a doubt, it was a very dire, scary, and serious situation. No further details are known at this time. Please keep both Jim and Cathy in your prayers. The Band will issue a formal statement in the future.
Later that day, Kix posted an update to Instagram, stating that Chalfant is "awake, alert, resting comfortably and in good spirits in the hospital after collapsing towards the end of their performance at the Tally-Ho Theater in Leesburg, Virginia on night one of a two nights stint."
They added: "While clearly a cardiac event, it is unknown at this time whether or not Jimmy actually suffered a heart attack. Jimmy will be undergoing a series of tests to determine exactly what in fact occurred. . . . KIX appreciates the outpouring of love and concern for Jimmy and thank everyone for their courteous understanding in the matter."
Naturally, Kix postponed their performance at the venue last night, "with a makeup date pending the prognosis of Jimmy's condition."
You can see both posts below.
Kix drummer Jimmy Chalfant was reportedly carried offstage Friday night (Nov. 18) after suffering a medical emergency onstage. The band were performing at the Tally Ho Theatre in Leesburg, Virginia, with multiple reports from the show commenting on the incident.
Metal Sludge spoke with one source at the show who stated, "He was carried off and we're waiting on word from paramedics." The source added, "It happened right after his drum solo, and the band was about to start 'Cold Blood.'"
One fan wrote on Facebook, "I was just watching Kix live at Tally-Ho in Leesburg, VA. The drummer Jimmy Chalfant collapsed on stage just before the start of the last song. Lights came on, 911 was called and the show was over. Prayers for Jimmy."
Per Metal Sludge, Chalfant had previously experienced a heart attack in September of 2021.
Top 80 Hard Rock + Metal Albums of the 1980s
More From KYBB-FM / B102.7