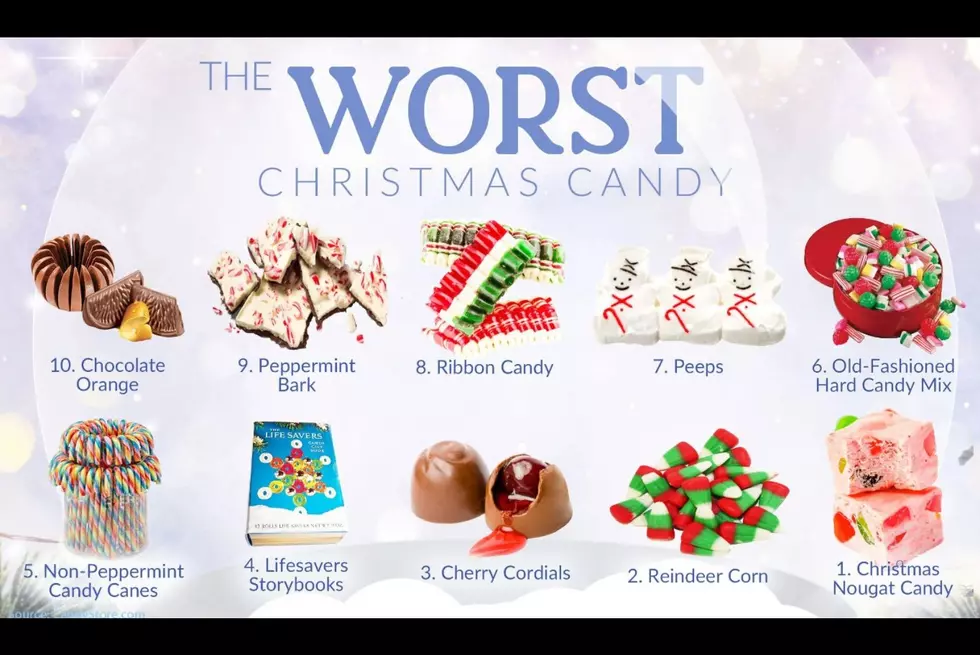 Worst Christmas Candies of All Time (2022 Edition)
Candystore and Canva
Let me preface this story by saying I didn't make these choices. I personally love several of these most hated Christmas candies.
However, CandyStore's 9,000 survey participants did not! So put the blame on them. Since a lot of our thoughts and feelings about candy were formed when we were kids, our opinions remain fairly steadfast as adults.
And just because these candies landed on the most hated list, does not mean they're not big sellers either. Maybe that's why some of them are so hated.
In any case, CandyStore said that asking their customers this question every year always throws open the floodgates of loathing. So they apologize, up front, for any hurt feelings, childhood or otherwise.
Here are the Top Ten Most Hated Christmas Candies:
2022 Winter Wonderland at Falls Park