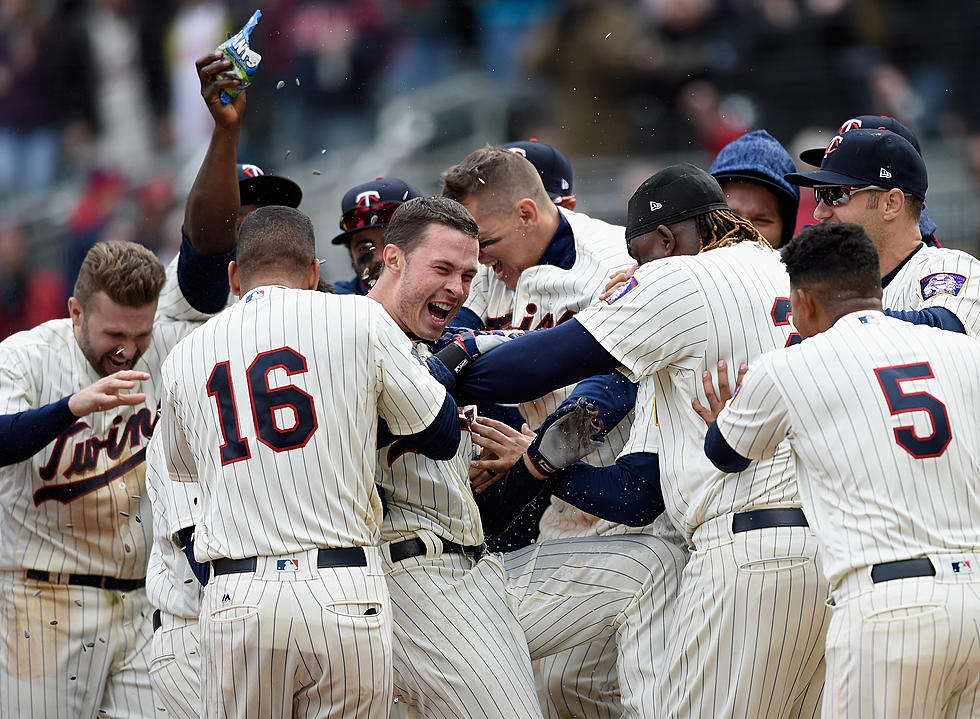 Five Minnesota Sports Teams Make Playoff Appearances in One Year
Hannah Foslien/Getty Images
For the first time in Minnesota history, five of the professional sports franchises have made the post season in their most recent season.
Consider it a crazy fact-of-the-day or future random trivia question. Minnesota's professional football, baseball, basketball, and hockey teams have all made the playoffs in their most recent season. This came true following the Timberwolves win on Wednesday (April 11) night over the Denver Nuggets to get them into the NBA Playoffs for the first time since 2004. The Timberwolves went 47-35 to get the 8th seed in the Western Conference.
The Twins reached the Wild Card round of the MLB Playoffs after posting a 85-77 record in 2017. They fell to the New York Yankees 8-4 in the one-game playoff.
Minnesota saw their Vikings enter the playoffs off a 13-3 regular season and an opportunity to make a run to the Super Bowl. The Vikings pulled off the Minneapolis Miracle against the Saints before falling to the Philadelphia Eagles in the 2017-2018 NFC Championship Game.
The Minnesota Wild have been the most consistent with playoff appearances over the last six seasons. The team qualified for this year's NHL Playoffs after posting a 45-26-11 record and finishing third in the Central Division. They are in the process of playing the Winnipeg Jets in the opening round.
This extends past the "Big Four" as well. The Minnesota Lynx won the 2017 WNBA Championship over Los Angeles this past October.
Minnesota is one team short of being able to say "all teams" as the Minnesota United FC failed to reach the MLS Playoffs during the 2017 season. They are currently in the beginning of their 2018 season and sit 6th in the Western Conference. The MLS season ends in October.
---
More From KYBB-FM / B102.7