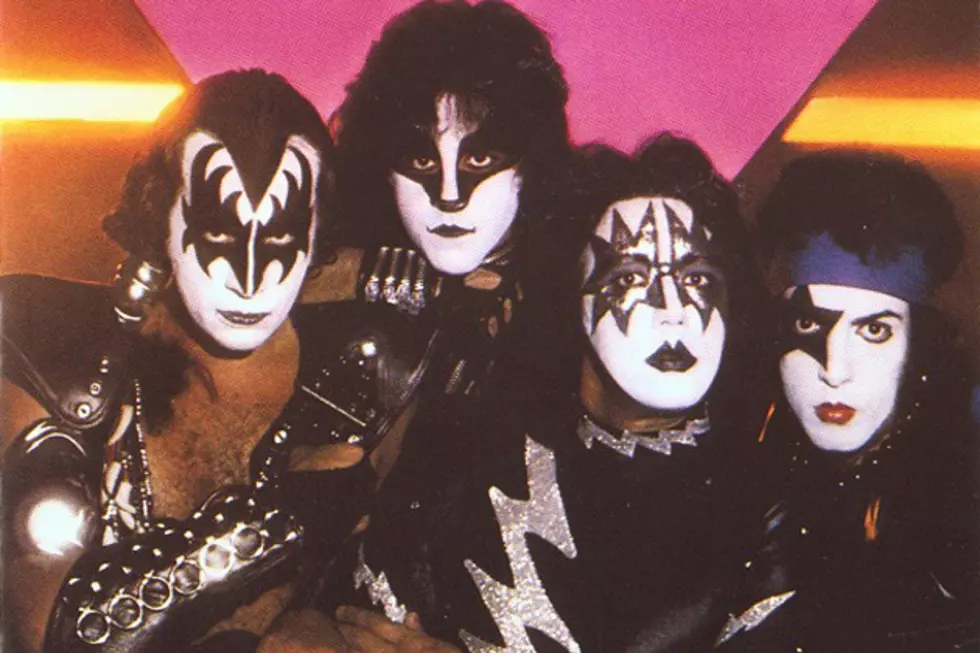 Eric Carr's Family Denies Involvement in Kiss Lawsuit
Phonogram
It appears that a lawsuit brought against Kiss by people claiming to be the heirs of former drummer Eric Carr was actually filed by people with no connection to the family.
The suit alleges underpayment of royalties on songs written by Carr, and targets Kiss founders Gene Simmons and Paul Stanley as the culprits. Stanley took to Twitter to rebut those claims, tweeting, "Eric Carr's family is shocked by a lawsuit filed without their knowledge or support. We will deal with this attempted scam appropriately."
Stanley's claims were backed up by the Carr family's attorney, Mark Abbattista, who told Blabbermouth that the suit was "filed by a non-related third party without any knowledge, authorization or consent of anyone in the Carr family." In response, says Abbattista, "The filing party's attorney has been contacted and ordered to cease and desist from any further statements, actions or allusions purporting to be on behalf of, or in any way relating, directly or indirectly, to Eric Carr and/or the Carr family."
Continued Abbattista, "Paul Stanley and Gene Simmons know that Eric's family is not involved in this matter. However, due to the litigious society in which we live and the unfiltered proliferation of inaccurate online discussion, it is imperative to address the matter publicly, set the record straight and let the fans know that we are unified in our response to preserve and protect the honorable and beloved legacy of Eric Carr."
A letter from Carr's sister Loretta has also been posted on the band's official site, stating that she and her family were "shocked" by the story, and that they "knew nothing about this."
The New York Post broke the story about the lawsuit, and its original article still stands without updates.
More From KYBB-FM / B102.7