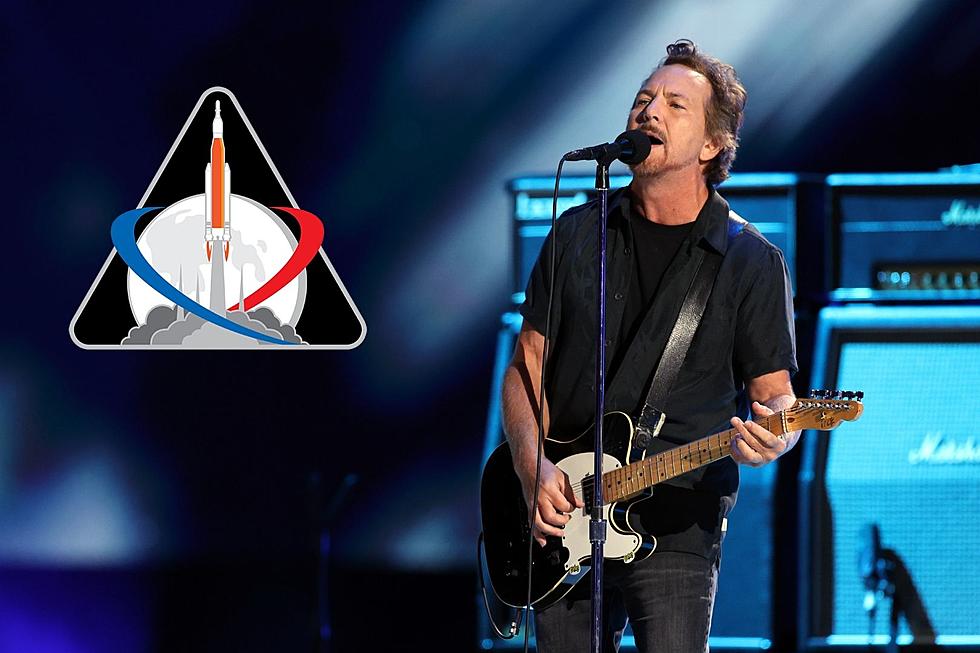 Watch Eddie Vedder + NASA's 'Invincible' Space Flight Music Video
NASA / Kevin Winter, Getty Images for Global Citizen VAX LIVE
Watch Eddie Vedder and NASA's "Invincible" music video featuring real footage from space. Vedder has teamed up with NASA to promote the test flight of the Artemis Moon and Mars vehicle.
The Pearl Jam frontman's solo album Earthing was released on Feb. 11 and the music video ties into the album's space theme. The project aims to return humans to the moon by 2025 and land a crew on Mars, according to Ultimate Classic Rock. The music video features real footage of various pre-launch tests and animations too, as well as the orbit around the moon, and the return to earth.
NASA states that the Space Launch System rocket and Orion spacecraft are the only human-spacecraft in the world that are capable of deep-space travel and will take off from NASA's Kennedy Space Center for the uncrewed Artemis I mission. "Through the Artemis missions, NASA will land the first woman and person of color on the moon, paving the way for a long-term lunar presence, and serving as a stepping stone on the way to Mars."
Artemis I is the first of a series of missions that aim to build a long-term human presence at the moon for decades to come, says the mission's website. During the mission, the total distance traveled will be 1.3 million miles and the mission will take four to six weeks to complete. NASA says "the primary goals for Artemis I are to demonstrate Orion's systems in a spaceflight environment and ensure a safe re-entry, descent, splashdown and recovery prior to the first flight with crew on Artemis II."
You can even submit your name on NASA's website to have it included on a flash drive that will be onboard Artemis I while it's launched into space.
As Vedder sings, "Can you hear? / Are we clear? / Cleared for liftoff / Takeoff / For making reverberations / Are we affirmative / no negatory" while videos of the NASA team watching the Orion spacecraft and Space Launch System launch into space. You can watch the music video below which also features footage of Vedder performing the song live.
Watch Eddie Vedder and NASA's "Invincible" Space Flight Music Video
100 Inspirational Quotes From Rock Stars
A reassuring remark can be a real pick-me-up. And one from a rock star is even better. So check out these 100 distinct inspirational quotes as said by 25 different musicians who've influenced rock and metal.
More From KYBB-FM / B102.7