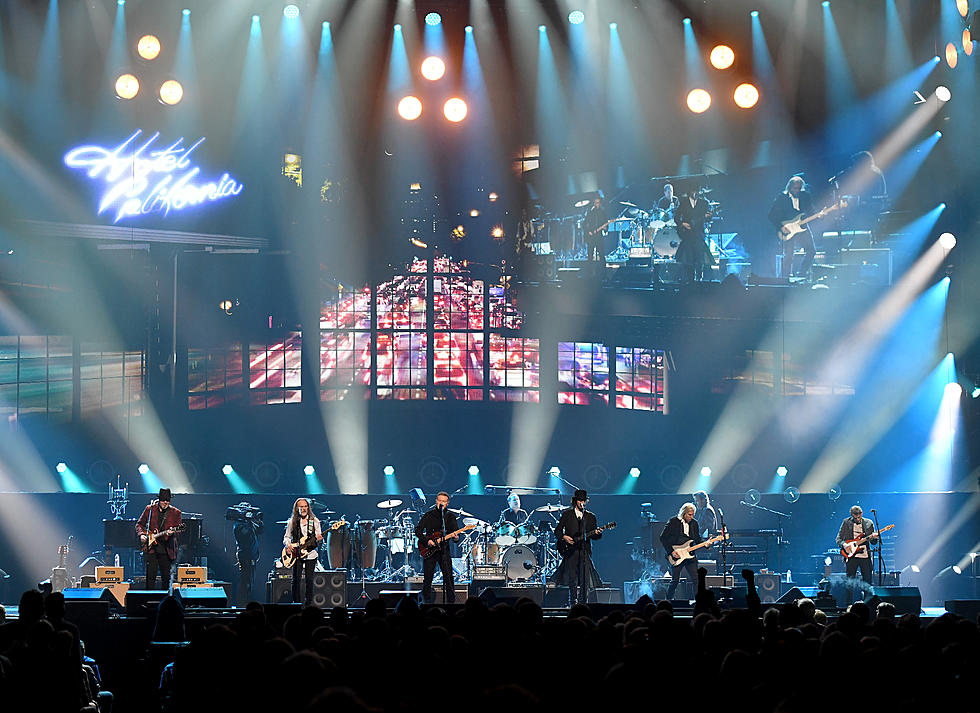 Eagles to Bring 'Hotel California' Tour to St. Paul
Getty Images
The Eagles are coming back to the Twin Cities. They've added more shows to their 2020 touring roster and included the Xcel Energy Center for a two-night gig April 3 - 4.
This tour is unique because they perform their 1976 blockbuster album 'Hotel California' in its entirety with the assistance of an orchestra and choir, followed by an intermission and a second set comprised of their greatest hits. The show opens with a single spotlight on the massive stage and a cigarette girl, or the bellhop from the famed hotel, comes out to place the iconic album on a vintage record player.
If the eagles hold true to the setlist performed during their Las Vegas residency it will look a lot like this:
"Hotel California"
"New Kid in Town"
"Life in the Fast Lane"
"Wasted Time"
"Wasted Time" (Reprise)
"Victim of Love"
"Pretty Maids All in a Row"
"Try and Love Again"
"The Last Resort"
"Seven Bridges Road"
"Take It Easy"
"One of These Nights"
"Take It To The Limit"
"Tequila Sunrise"
"Witchy Woman"
"In the City"
"I Can't Tell You Why"
"Lyin' Eyes"
"Best of My Love"
"Peaceful Easy Feeling"
"Love Will Keep Us Alive"
"Walk Away"
"Those Shoes"
"Life's Been Good"
"Boys of Summer"
"Funk 49"
"Already Gone"
"Heartache Tonight"
"Rocky Mountain Way"
"Desperado"
"The Long Run"
"Hotel California" (Reprise)
The show clocked in at an impressive 3 hours and 20 minutes. To date, the album has sold more than 26 million copies in the U.S. on the strength of hits like "New Kid in Town," "Life in the Fast Lane" and the title track.
The Eagles played Sioux Falls on June 4, 2015, and Target Field in June of 2018.
More From KYBB-FM / B102.7