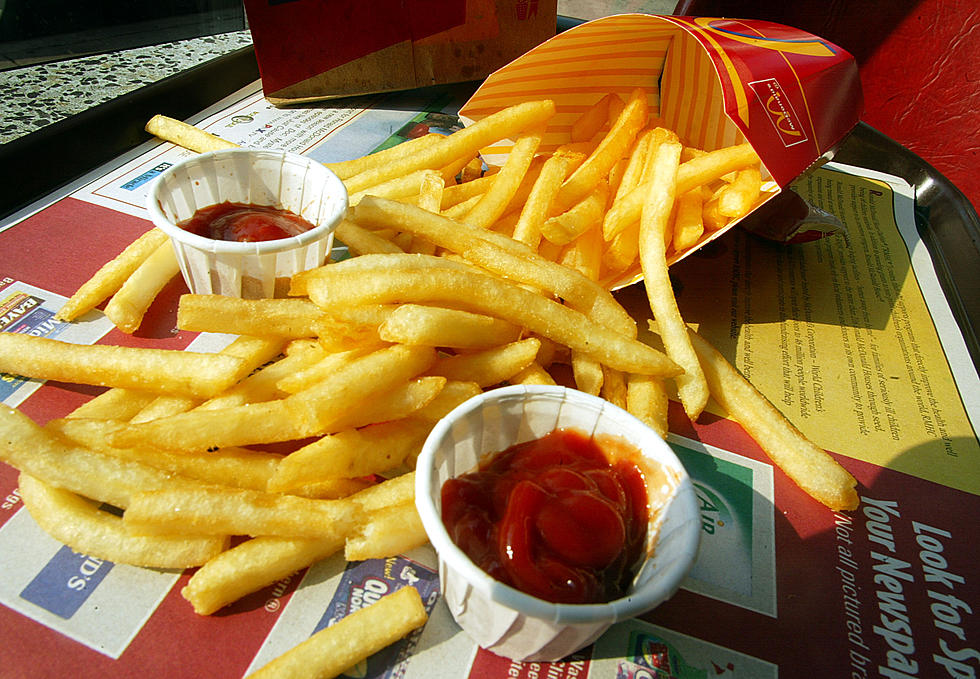 Don't Worry, Plenty of French Fries
Mario Tama, Getty Images
If you are a French Fry lover, go ahead and rejoice. In fact, get up, go over and stick your head out of your window and yell, "There is no shortage of French Fries!"
Ever since the internet blew up over the past week informing of a potato shortage, there's been a flurry of worries over where we will have enough shoestring potatoes to go with our hamburgers.
Now, first off, potatoes can be enjoyed in a variety of ways. However, all I heard was the worries over fries. I didn't hear any talk of a tater tot crisis or fears of a situation involving being turned away with no baked potato or even au gratin potatoes.
And for heaven's sake, why was there nothing about where we are expected to get our next bag of chips? Oh' no, but man we are going to have a french fry shortage.
Turns out, there's no French Fry shortage in the first place! The New York Times sought to quell the panic, reporting: "The French Fries Are Doing Just Fine." It spoke with mega fry producers who brushed off the concern. One said it's simply going to have to ship potatoes to its northern facilities that were most impacted by cold, wet weather.
Even Burger King chimed in to say it didn't foresee any supply issues.
More From KYBB-FM / B102.7