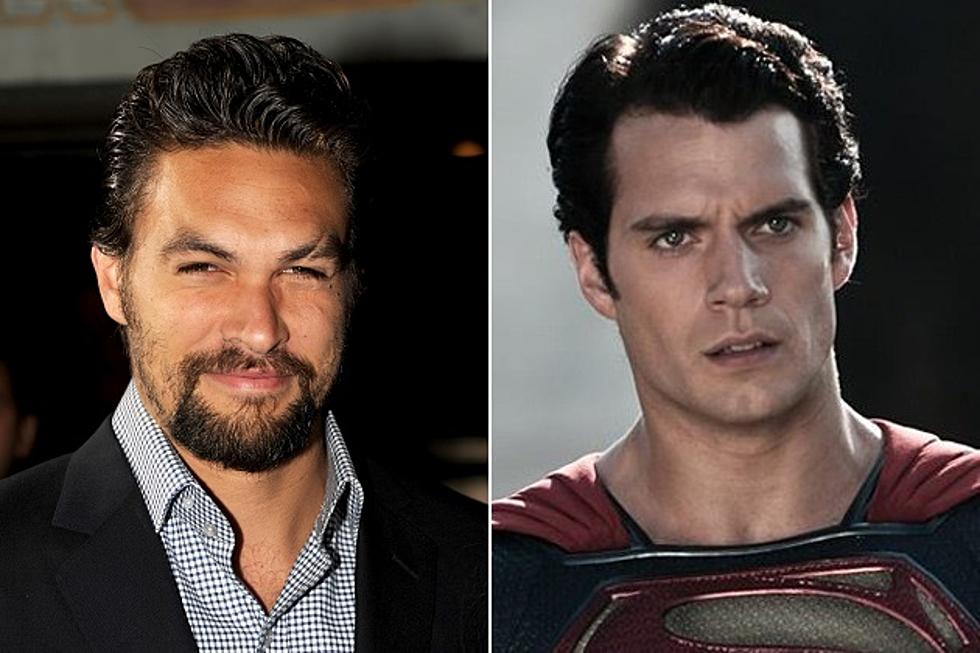 'Batman Vs. Superman' is Looking to Recruit Jason Momoa
Getty Images, Warner Brothers
We still don't have much of a read on 'Batman Vs. Superman' (or whatever they call it, it's currently listed as 'The Untitled Zack Snyder Super Hero Film') other than it seems to be a super-sized warm up for 'Justice League.' And with Jason Momoa is in talks to join the cast for an unknown role, perhaps it's actually the 'Justice League' movie after all.
This comes from The Hollywood Reporter, who have no idea what he auditioned for but speculate that if 'Game of Thrones' and 'Bullet to the Head' star Momoa gets a part, the most obvious options would be as the scientifically engineered Kryptonian killing machine Doomsday if he's playing a bad guy, or -- if it really is more 'Justice League' than 'Man of Steel' sequel -- he could be playing league member Martian Manhunter.
This isn't the first time Momoa has been rumored to play a comic-book character, as he was in contention for the role of Drax the Destroyer in 'Guardians of the Galaxy,' a role that went to Dave Bautista. Such also points out why this rumor should be taken with a very large grain of salt. The film, whatever it's eventually titled, is scheduled for a July 17, 2015 release.
More From KYBB-FM / B102.7