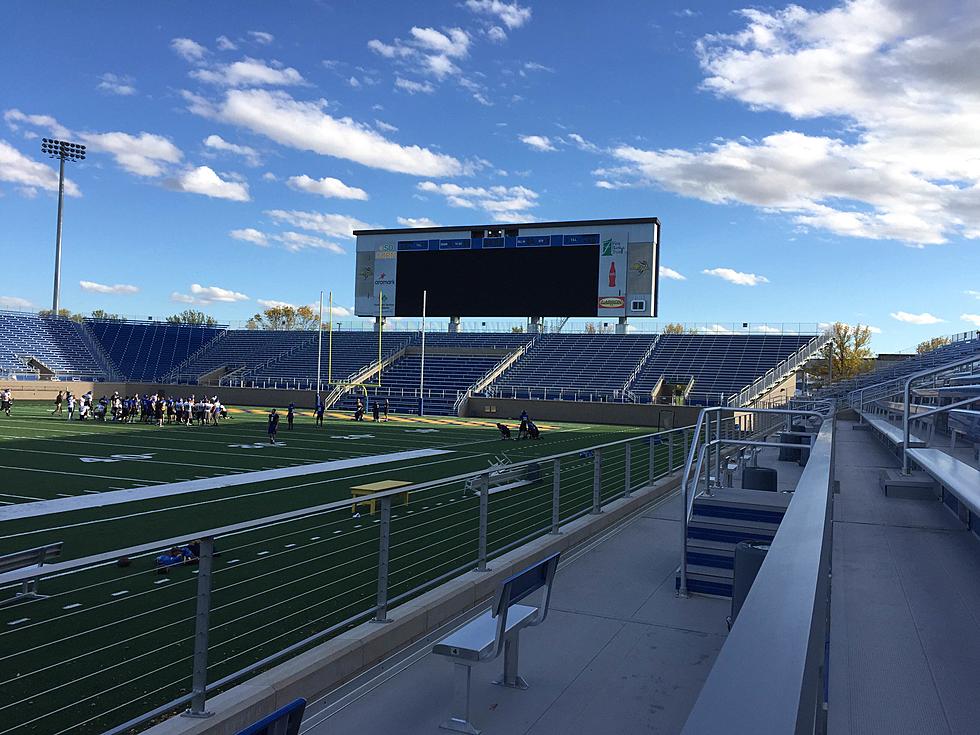 2019 South Dakota High School Football Championship Games
Nick Goeman/Results Radio
Brookings will host the 2019 South Dakota High School Football Championships. The games are set after a fun semifinal night. Here is the full schedule.
With renovations to the DakotaDome continuing, the high school football championships will be held this year in Brookings. Unlike in normal years, the games will be played over two days instead of three.
All of the 9-man football classes and Class 11A will be played on Thursday, November 14. Class 11B, 11AA, and 11AAA will be on Friday, November 15.
Tickets will be available for purchase through the SDSU website.
2019 South Dakota Football Championships
9A: (1) Britton-Hecla vs. (3) Canistota-Freeman, 11:00 AM
9AA: (1) Viborg-Hurley vs. (2) Bon Homme, 1:45 PM
9B: (1) Colman-Egan vs. (6) Herreid/Selby Area, 4:30 PM
11A: (4) Lennox vs. (3) Canton, 7:15 PM
11AA: (1) Pierre vs. (2) Brookings, 12:00 PM
11B: (1) Bridgewater-Emery/Ethan vs. (2) Winner, 3:30 PM
11AAA: (4) O'Gorman vs. (3) Brandon Valley, 7:00 PM
More From KYBB-FM / B102.7