Linda McCartney Online Documentary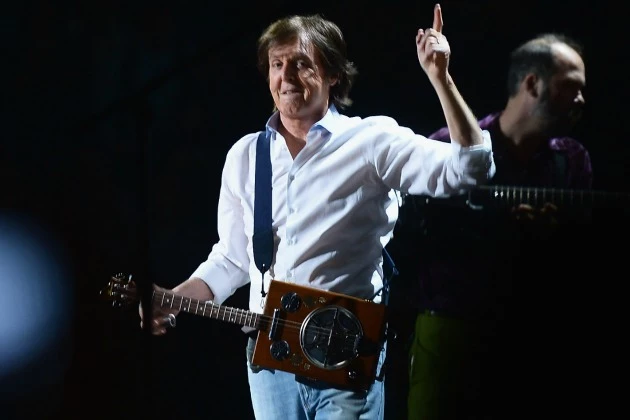 Paul McCartney and daughters Mary and Stella have produced a nearly half-hour online documentary about the late Linda McCartney. The film is a tie in to the revamping of Linda's frozen food line, and touches upon her family life, photography, crusade for animal rights, and developing quality and affordable vegetarian meals. Aside from Paul, Mary, and Stella, other family members in the film include her brother and nephew John Eastman and Lee Eastman, along with such family friends as Saturday Night Live creator Lorne Michaels, the Pretenders' Chrissie Hynde and Elvis Costello, who voices the new Linda McCartney Foods commercial.
Among the footage included in the doc is McCartney recording the new version of his 1971 Ram classic, "Heart Of The Country," which serves as the theme for the new food campaign.
In the documentary, Elvis Costello recalls first meeting Linda in 1982 at George Martin's AIR Studios in London while he and the Attractions were recording Imperial Bedroom and Paul was recording Tug Of War: "Well, he first time I ever met Linda was when we were recording at AIR Studios. We were in one room and Paul was in the other. Some children ran into our studio from the next room, and Linda came in to fetch the kids that had run into our studio. They just kinda ran into the room and then Linda came in, and (said), 'Oh, sorry, y'know' — 'No, that's fine, come in, y'know.' I thought it was great! She was so relaxed, and you've got your kids at work, that's pretty great, isn't it? That was my first impression, was that she was just very down to Earth and good humored."
Subscribe to KYBB-FM / B102.7 on