Def Leppard-Vegas Hysteria Starts [AUDIO]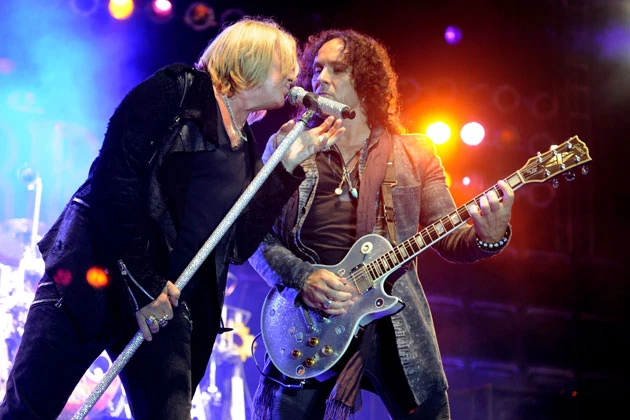 Def Leppard starts their Viva Hysteria 11-show residency in Las Vegas Friday at The Joint inside the Hard Rock Hotel and Casino.
Following Friday's opener and the second show on Saturday, the rest of the run has them playing every Wednesday, Friday and Saturday through April 13th. From April 4th through the 7th they will be participating in their own Rock and Roll Fantasy Camp, also in Vegas.
Joe Elliott on Def Leppard doing a residency in Las Vegas.
Audio clip: Adobe Flash Player (version 9 or above) is required to play this audio clip. Download the latest version here. You also need to have JavaScript enabled in your browser.
Joe Elliott on Def Leppard's stage show for their Vegas residency.
Audio clip: Adobe Flash Player (version 9 or above) is required to play this audio clip. Download the latest version here. You also need to have JavaScript enabled in your browser.