Bono Remembers Lou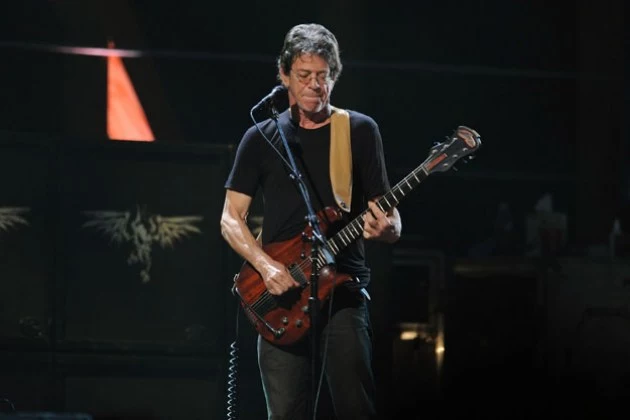 Bono is the latest artist to pay tribute to Lou Reed, who died on October 27th from liver disease. He's penned an essay in Rolling Stone, on newsstands this Friday.
In part he writes, "Lou Reed made music out of noise. The noise of the city. Big trucks clattering over potholes…the heavy breathing of subways…the rumble in the ground…the white noise of Wall St…the pink noise of the old Times Square. The winking neon of downtown, its massage and tattoo parlours, its bars and diners, the whores and hoardings that make up the life of the big city. New York City was to Lou Reed what Dublin was to James Joyce, the complete universe of his writing."
Also contributing a piece to the latest issue is Reed's widow, performance artist Laurie Anderson. She writes about their 21 years together, including the day he passed. "When the doctor said, 'That's it. We have no more options,' the only part of that Lou heard was 'options' — he didn't give up until the last half-hour of his life, when he suddenly accepted it — all at once and completely. We were at home — I'd gotten him out of the hospital a few days before — and even though he was extremely weak, he insisted on going out into the bright morning light.
As meditators, we had prepared for this — how to move the energy up from the belly and into the heart and out through the head. I have never seen an expression as full of wonder as Lou's as he died. His hands were doing the water-flowing 21-form of tai chi. His eyes were wide open. I was holding in my arms the person I loved the most in the world, and talking to him as he died. His heart stopped. He wasn't afraid… I'm sure he will come to me in my dreams and will seem to be alive again. And I am suddenly standing here by myself stunned and grateful. How strange, exciting and miraculous that we can change each other so much, love each other so much through our words and music and our real lives."