Bob Dylan-First Rock Musician Honored by Arts & Letters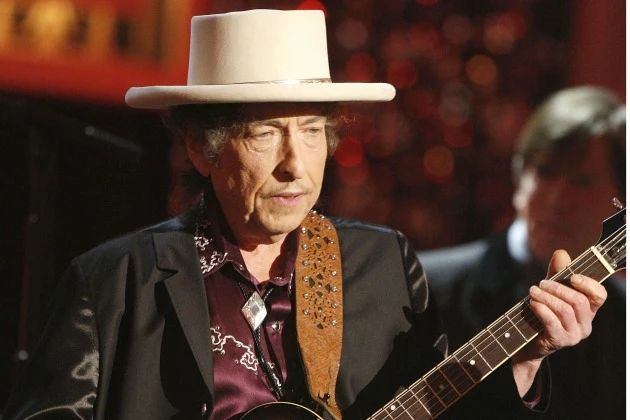 Bob Dylan will be the first rock musician to be elected to the Academy of Arts and Letters, which is "an honor society of 250 artists, architects, playwrights, authors, poets and composers," according to Vintage Vinyl News. USA Today reported that the Academy was unsure of whether to honor Dylan for his music or lyrics so decided to name Dylan an honorary member, as they previously did for Meryl Streep, Woody Allen, and Martin Scorsese. According to the Academy's website, "The honor of election is considered the highest formal recognition of artistic merit in the United States." New members are only chosen following the passing of one living member.
Among the honorees already recognized by the Academy are: Edward Albee, Ann Beattie, Joan Dideon, E.L. Doctorow, Jules Feiffer, Philip Glass, John Irving, Jasper Johns, Garrison Keillor, Harper Lee, David Mamet, Toni Morrison, Joyce Carol Oates, Philip Roth, Sam Shepard, and Tom Wolfe.