Classic Sabbath Albums in New 'Vinyl Collection' Box Set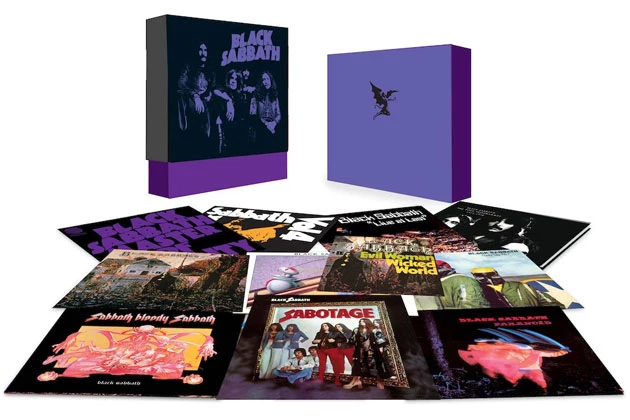 Black Sabbath's 2012 reunion tour may not have turned out exactly as planned, but the year is closing out with a welcome treat for diehard fans: a box set collecting new vinyl pressings of the nine albums the band released between 1970-78.

The sensibly titled 'The Vinyl Collection: 1970-1978′ is scheduled to arrive in stores on Dec. 12 — in the UK, anyway. Amazon projects a Dec. 18 date for the set, which is listed as an import and carries a whopping $384.11 price tag.
What will you get for your money? Clashmusic reports that aside from the newly remastered tracks, the box will include "the original LP album releases including posters and inserts, a hard-backed book containing all of the bands '70s tour programs, plus a 7″ vinyl of debut single 'Evil Woman' and non-album B-side 'Wicked World.'"
All of which should help soothe the burn of parting with nearly $400 for albums you probably already own — even if they are albums with as much enduring replay value as 'Paranoid,' 'Master of Reality,' 'Volume 4,' 'Sabbath Bloody Sabbath,' 'Sabotage,' 'Technical Ecstasy,' 'Never Say Die' and 'Live At Last.' As the label's press release proudly puts it, "One year on from the band's momentous 11.11.11 reunion announcement, 'The Vinyl Collection: 1970-1978' celebrates the might of the all-conquering original Black Sabbath lineup combining the complete Ozzy-era studio albums re-mastered from the band's personal archives, and encased in a mighty box set package."
Source:
Classic Sabbath Albums in New 'Vinyl Collection' Box Set