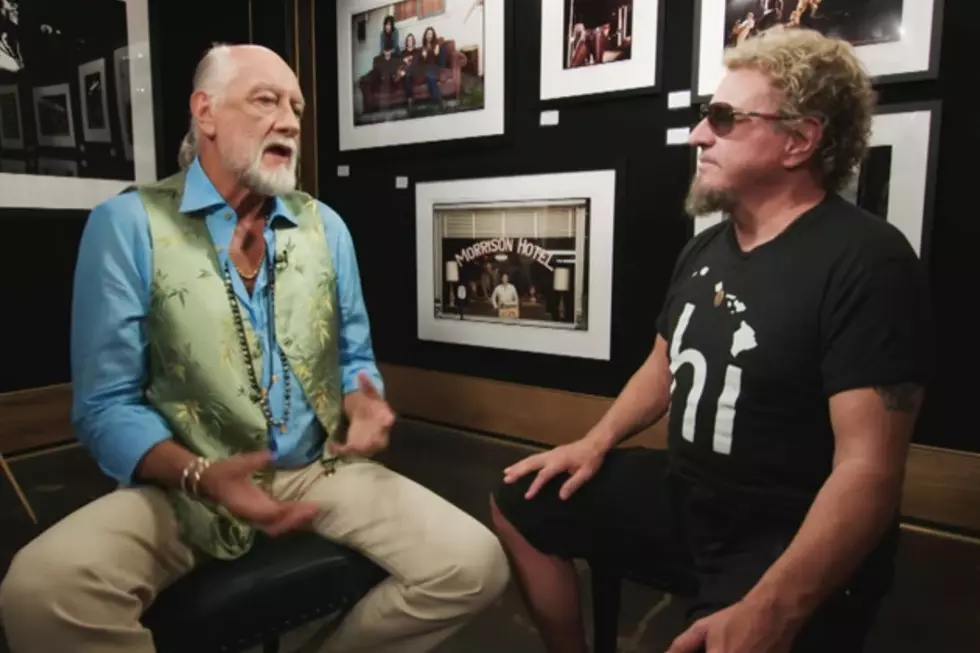 Watch Mick Fleetwood and Sammy Hagar Talk About the 'Luck' of Fleetwood Mac
AXS TV
We have another preview of an upcoming episode of Sammy Hagar's Rock & Roll Road Trip. This one involves the Red Rocker and Mick Fleetwood talking about how Fleetwood Mac have been able to bounce back so many times over the years.
"[Do] you feel like the luckiest man in the world to have so many shots and have disastrous things happen and come back and come back?" Hagar asks in the clip above. "God is just shining on you"
Fleetwood agrees, telling Hagar, "If you read a manual or a blueprint, you would say, 'This is actually not possible, and it's all lies. It could not have ... happened like that, and if it did, the people, the players in the play, would not have survived. Somehow, the band has survived really against hopeless odds, mostly, in truth, created by ourselves."
He's referring, naturally, to what he called the "old news" that "everyone knows" of the intraband relationships during the mid-'70s, to which he drolly added, "There was a reason that album was called Rumours, which was a very good title by John McVie. He walked in the studio one day and said, 'This thing's like a soap opera, Mick!'"
Now in its second season on AXS TV, Rock & Roll Road Trip features Hagar visiting his many rock star friends and spending time with them. This episode with Fleetwood will air this Sunday, April 9 at 9PM Eastern. Last week saw Hagar and Billy Gibbons of ZZ Top discussing their favorite blues musicians.
Fleetwood Mac Albums Ranked Worst to Best
More From KYBB-FM / B102.7