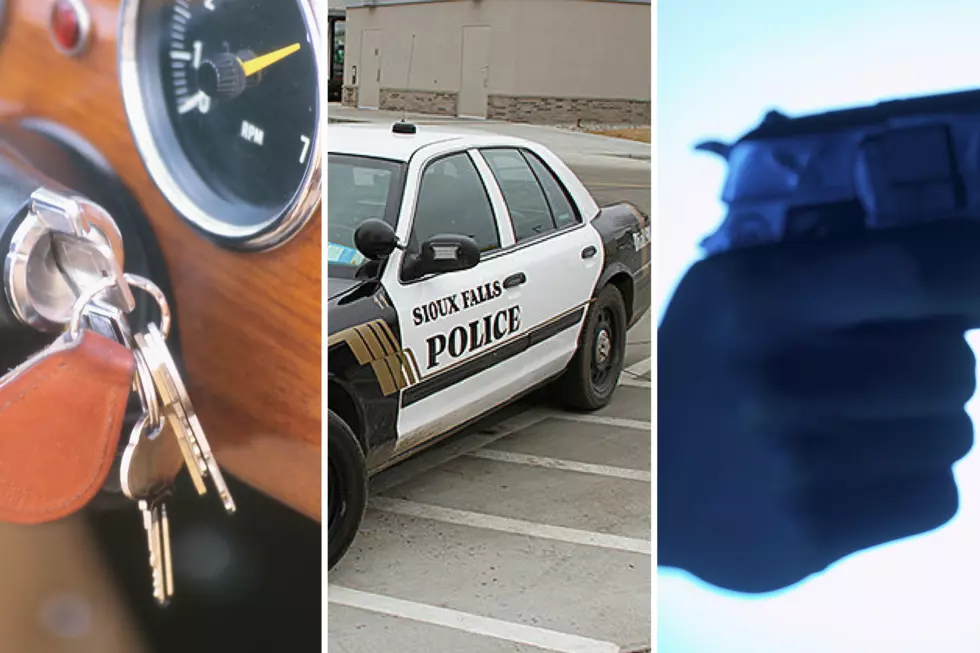 Two More Guns Stolen from Unlocked Cars in Sioux Falls
Clipart/Results Radio
Random acts of larceny were committed across Sioux Falls over the weekend. A common theme among a strong majority of them would be unlocked vehicles.
On the police log that was released Monday morning, Sioux Falls Police Public Information Officer Sam Clemens listed 43 cases of larceny. The incidents were mostly from the just-completed weekend and Clemens says there was a wide variety of stolen items.
"Quite a few unlocked cars had different items taken. Cash, bags, checks, wallets, nothing concentrated in one area. We had a couple of unlocked cars that had handguns stolen."
One of the unlocked vehicles with a gun was stolen in the area of 4th Street and Franklin Avenue which was reported just after 6:00 AM on Monday and the other was near 53rd Street and Oxbow Avenue that was reported Friday morning around 10:45 AM.
In most of the cases, the crimes were committed overnight and were reported the next day.
More From KYBB-FM / B102.7