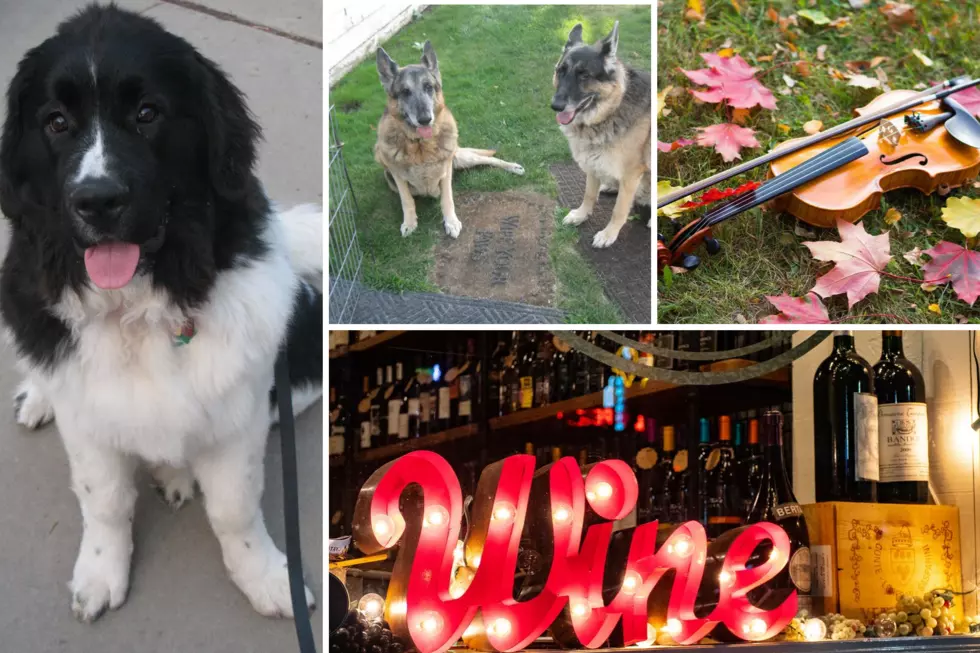 Sounds and Hounds Benefiting Humane Society This Weekend
Patty Dee and Canva
When I hear about events like this, it makes me miss my dogs so much! Not that I could have taken my German Shepherds anywhere that good behavior would have been expected, mind you.
I could count on both hands the number of people Bella even liked, and that includes me! She was not a friendly pooch, but she was protective. My boy Zeus? Now he was a people person. He loved attention, loved riding in the car, loved to drive Bella crazy.
The very thought of him at an event where music would be part of the proceedings, makes me smile because he would quite often howl at music, wolf and train whistles, and other dogs howling. And if food was included, he was one happy boy!
Come out to Strawbale, bring your pups, a doggy bowl, lawn chairs, leashes, and waste bags. You can enjoy the food trucks, wine, ciders and of course, music!
Tickets are available at the gate and are $10 for adults, kids 12 and under are free. Feel free to bring donations for the Sioux Falls Humane Society. You can check out their wish list for ideas, or simply make an additional cash donation.
For more information, call Allison Wyant at 605- 338-4441.
---
More From KYBB-FM / B102.7