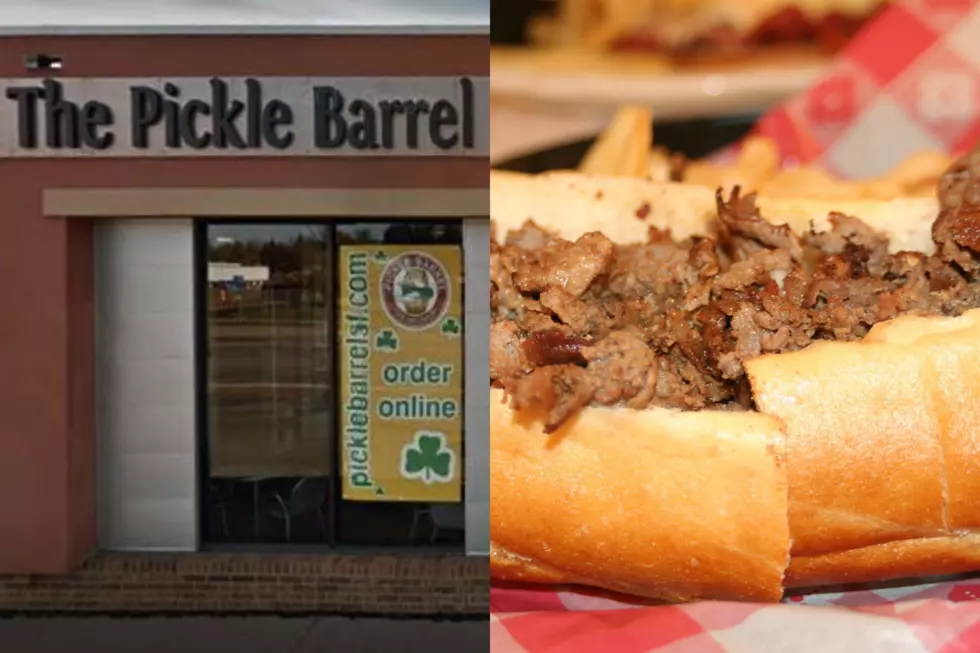 Sioux Falls Pickle Barrel Closed During Ownership Change
Google Street view capture, TSM Media Center and Canva
If you were hoping to chow down on your favorite Blue Streaker sandwich (okay, it's my favorite) at Pickle Barrel this week, forget it! In fact, for the next two weeks, all of your Pickle Barrel sandwich dreams will have to be put on hold.
According to Sioux Falls Business with Jodi Schwan, the Pickle Barrel, located in the Parkridge Mall at 26th & Western, has been sold to new owners and during the transition, will be closed.
The Pickle Barrel was born in Bozeman, Montana, where Sioux Falls native Jenny O'Brien had moved after graduating from college. She was looking for a job and found one at the quirky, but beloved, sandwich shop near the Montana State University (MSU) campus.
Four years later, she brought the franchise to Sioux Falls and ten years later (2014), she ended up buying the original store in Bozeman from her former employer. Who the new owners will be, has not been announced. But a sign on the door of the restaurant is promising a re-opening on Monday, March 16.
Enter your number to get our free mobile app
---
More From KYBB-FM / B102.7