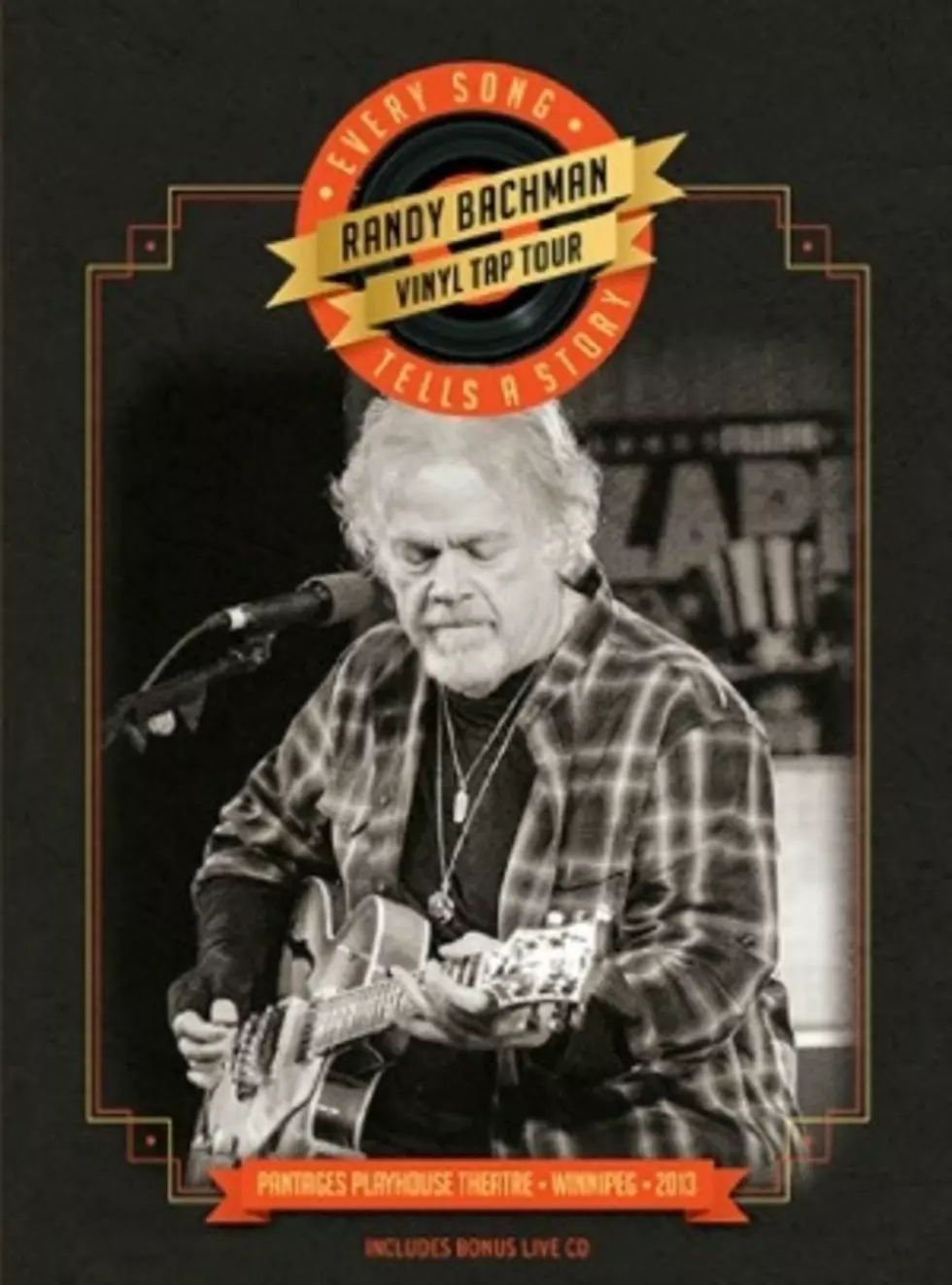 Randy Bachman Announces New Live DVD
ILS
Canadian rock legend Randy Bachman is gearing up to take fans on a journey through his back catalog with a new live DVD that features performances of some of his best-known songs interspersed with the behind-the-scenes stories of what inspired them.
Titled 'Every Song Tells a Story,' the new release -- which comes with a bonus CD of the performance -- captures an April 2013 gig recorded at Pantages Playhouse Theatre in Winnipeg. The disc finds Bachman revisiting hits and fan favorites from his days with the Guess Who and Bachman-Turner Overdrive including 'These Eyes,' 'Undun,' 'No Sugar Tonight' and, of course, 'Takin' Care of Business.' Due Aug. 19, the package repurposes the format Bachman's used for his long-running Canadian radio show 'Vinyl Tap,' which inspired a book-length collection of his stories in 2011.
Bachman is currently on the road with Fred Turner as Bachman & Turner; they'll travel to the U.S. for a series of dates this summer and fall (listed below). Check out the 'Every Song Tells a Story' track listing below, along with a list of scheduled shows and the trailer for the DVD.
Randy Bachman 'Every Song Tells a Story' Track Listing
'Prairie Town'
'Shakin' All Over'
'These Eyes'
'Laughing'
'No Sugar Tonight'
'No Time'
'American Woman'
'Roll On Down the Highway'
'Let It Ride'
'You Ain't Seen Nothin' Yet'
'Takin' Care of Business'
'Hey You'
'Undun'
'Lookin' Out for 1'
7/26 - Columbus, Ohio (Bachman & Turner)
8/23 - Albany, Ore. (Bachman & Turner)
8/24 - Palmer, Alaska (Bachman & Turner)
8/26 - Saratoga, Calif. (with Peter Frampton and Buddy Guy plus special guests)
8/27 - Los Angeles, Calif. (with Peter Frampton and Buddy Guy plus special guests)
8/29 - Visalia, Calif. (with Peter Frampton and Buddy Guy plus special guests)
8/30 - Las Vegas, Nev. (Bachman & Turner)
11/1 - Pinellas Park, Fla. (Bachman & Turner)
Watch the Trailer for 'Every Song Tells a Story'
More From KYBB-FM / B102.7