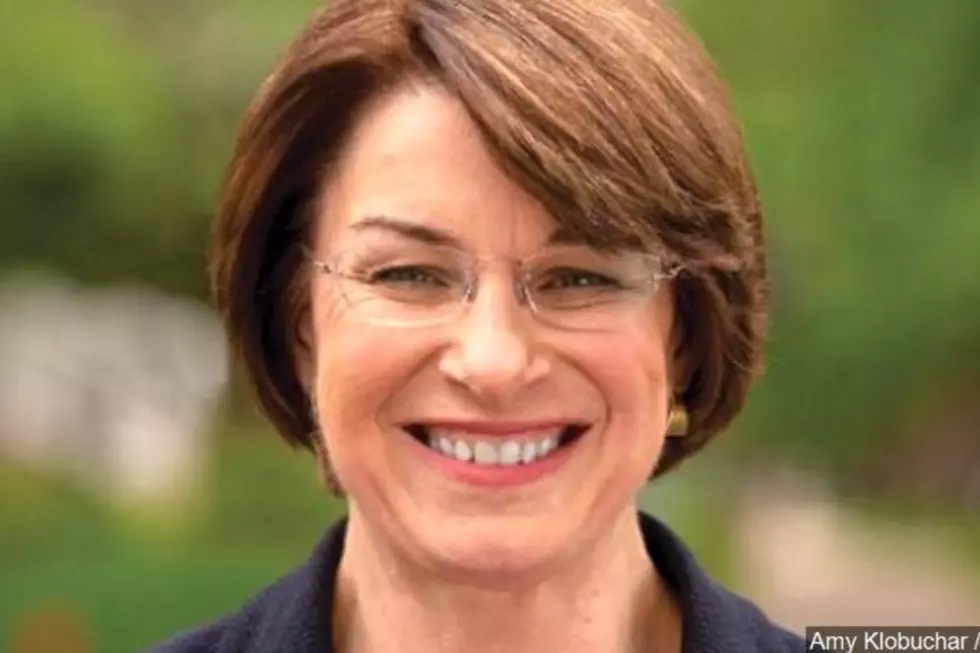 Presidential Hopeful Amy Klobuchar to Visit Sioux Falls Today
KSFY TV (with permission)
One of the 16 Democrats still running for President has scheduled a visit to the Sioux Empire for today.
KSFY TV is reporting that Senator Amy Klobuchar of Minnesota plans to make a stop in the Sioux Falls on Monday (December 23). Her visit is part of a number of scheduled stops throughout the midwest next week.
According to KSFY, the Klobuchar campaign will hold a meet and greet at 11:00 AM this morning at the home of former U.S. Attorney Brendan Johnson.
Once Klobuchar arrives in Sioux Falls, she will be the first Democratic candidate from the 2020 field to visit the state.
The South Dakota Democratic Party will hold its primary on Tuesday (June 2) 2020 in the state.
Learn more about Klobuchar and her South Dakota visit here.
Source: KSFY TV
More From KYBB-FM / B102.7