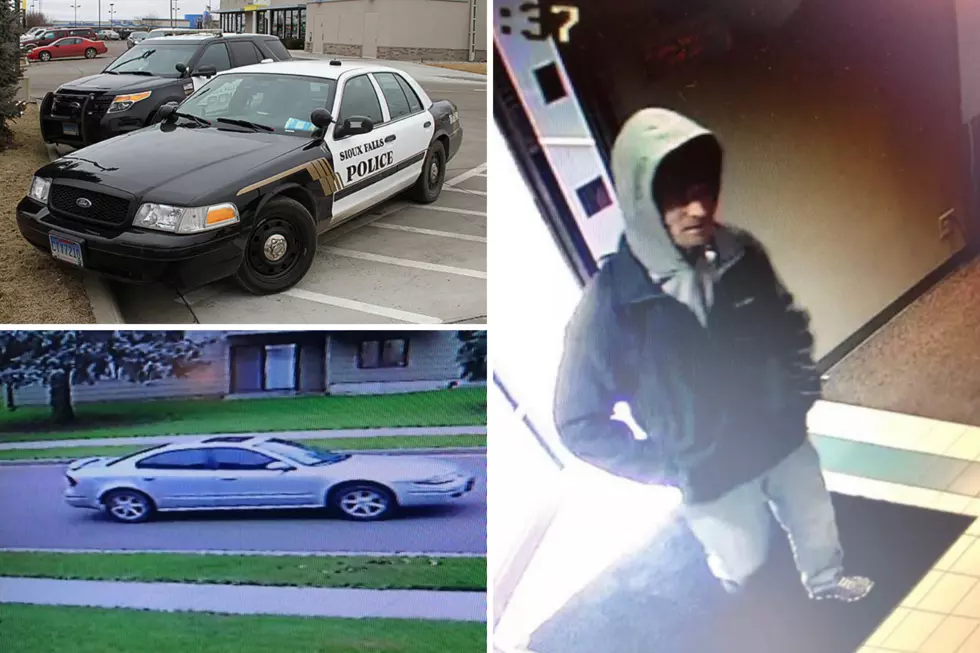 Police Release Images of Sioux Falls Casino Robber
Anthony Wright/TSM/Surveillance Photos from Sioux Falls Police
The search continues for a robbery suspect and police have issued visual aids to help bring the man to justice.
Sioux Falls Police Public Information Officer Sam Clemens said the incident took place around 9:00 AM Sunday at the Empire Casino in the 3900 block of 41st Street.
"We had a clerk that was inside by herself. A man walked in and demanded cash, she gave him the cash and he left. The suspect made a comment that he had some kind of weapon with him and implied that it was a handgun. The clerk did not see any handgun though."
Police describe him as a white man in his 20's about 5 foot 8 inches tall with a thin build. Surveillance images were subsequently released in an effort to identify the assailant. The vehicle is reportedly a silver Oldsmobile Alero with dark rear tinted windows.
If you can identify the suspect in the photographs, please send that information to Sioux Falls Police or CrimeStoppers.
More From KYBB-FM / B102.7