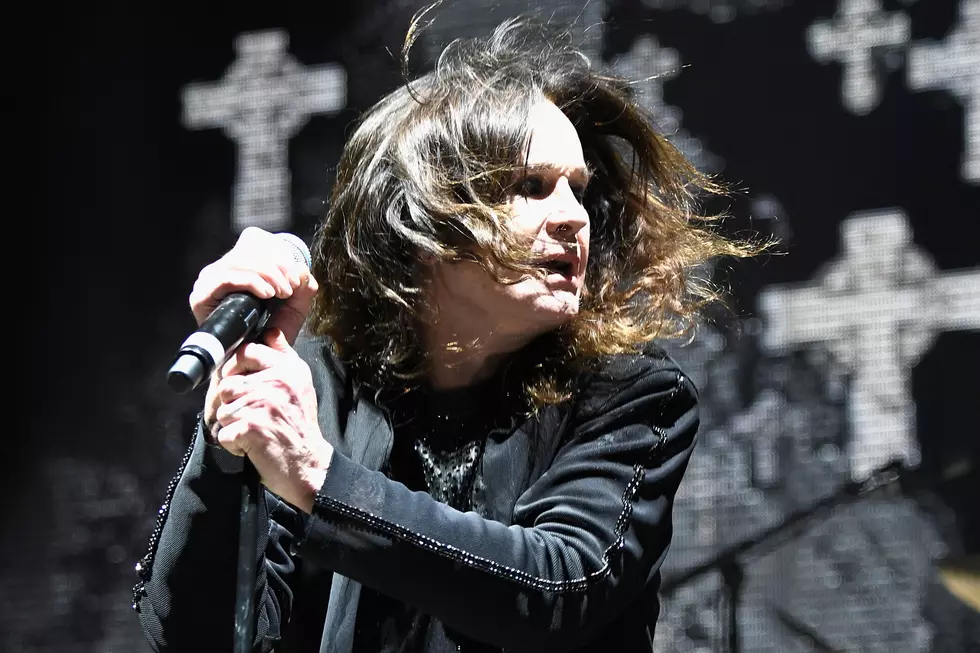 Ozzy Osbourne Kicks Off His Last World Tour: Set List + Video
Frazer Harrison, Getty Images
Ozzy Osbourne began his "No More Tours 2,' which he says will be his last world tour, with a headlining set at the Welcome to Rockville festival in Jacksonville, Fla., last night (April 27). You can check out the set list and video from the show below.
He opened the 14-song set with "Bark at the Moon" and closed with "Paranoid," one of two Black Sabbath songs he played, with the other being "War Pigs." The night also featured solos by guitarist Zakk Wylde, where he walked through the audience, and drummer Tommy Clufetos, the latter of who played on Black Sabbath's last two tours.
Osbourne will play one more date in the U.S., tomorrow night at FortRock in Fort Lauderdale, Fla., before spending May, June and the first week of July in Mexico, South America and Europe. The tour will return to North America on Aug. 30 at the PPL Center in Allentown, Pa., and continue until Oct. 13 at the MGM Grand Garden Arena in Las Vegas. You can see the complete tour calendar here.
Despite the name, Osbourne insists he's not retiring, but rather scaling back his schedule to devote more time to his grandchildren. "It's 'No More Tours,' so I'm just not doing world tours anymore," he said. "I'm still going to be doing gigs, but I'm not going on tour for six months at a time anymore. I'd like to spend some time at home. I've experienced fantastic things; it's been an incredible journey. I just need to slow it down a little."
Ozzy Osbourne, Metropolitan Park, Jacksonville, Fla., April 27, 2018 Set List
1. "Bark at the Moon"
2. "Mr. Crowley"
3. "I Don't Know"
4. "Suicide Solution"
5. "No More Tears"
6. "Road to Nowhere"
7. "War Pigs"
8. "Miracle Man / Crazy Babies / Desire / Perry Mason" (Zakk Wylde Guitar Solo)
9. Drum Solo
10. "I Don't Want to Change the World"
11. "Shot In the Dark"
12. "Crazy Train"
Encore
13. "Mama, I'm Coming Home"
14. "Paranoid"
More From KYBB-FM / B102.7