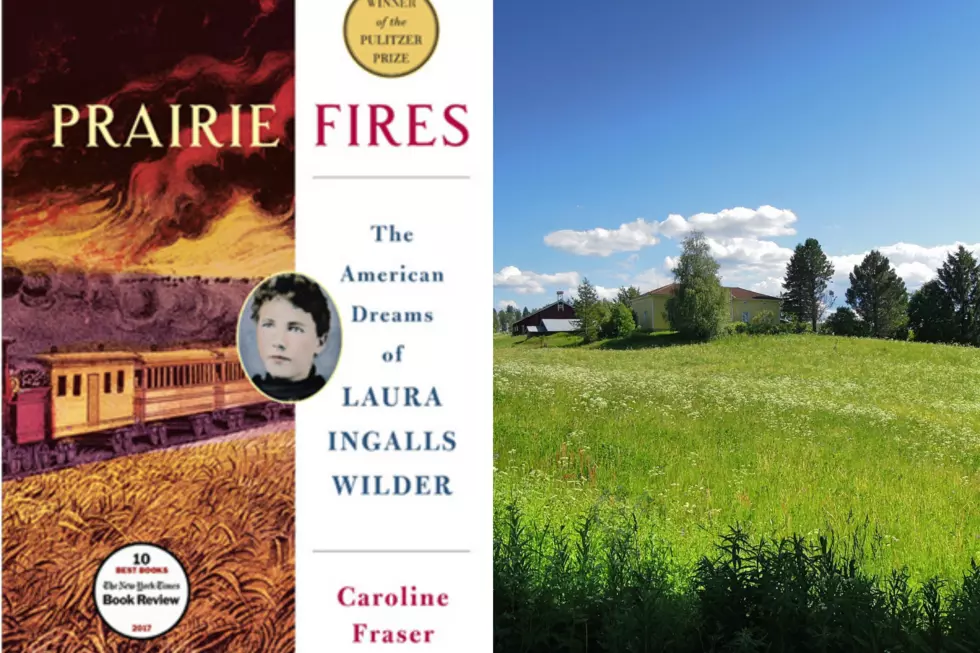 One Book Siouxland Ignites Laura Ingalls Wilder Fans Passion
Siouxland libraries and Canva
I don't remember much about 3rd grade, except for the school where I attended, and the fact that I hated just about everything it involved, with the exception of the last 15 minutes of the day. Our teacher, (whose name, I of course don't remember) would have us put our stuff away and relax while she read Little House on the Prairie books to us.
The stories were so vivid and entertaining, I developed a lifelong love of the books, and fascination with the characters, their lives, and the circumstances of life back then. I obviously am not alone in that affection, as millions of Laura Ingalls Wilder fans populate this planet.
The Siouxland libraries "One Book Siouxland" program encourages people in the community to read the same book and discuss it, in an effort to bring families, friends, and neighbors together. This year the book chosen is the Pulitzer Prize-winning Prairie Fires by Carolyn Fraser.
A number of library programs are being presented which have a connection to the Ingalls Wilder stories.
---
More From KYBB-FM / B102.7