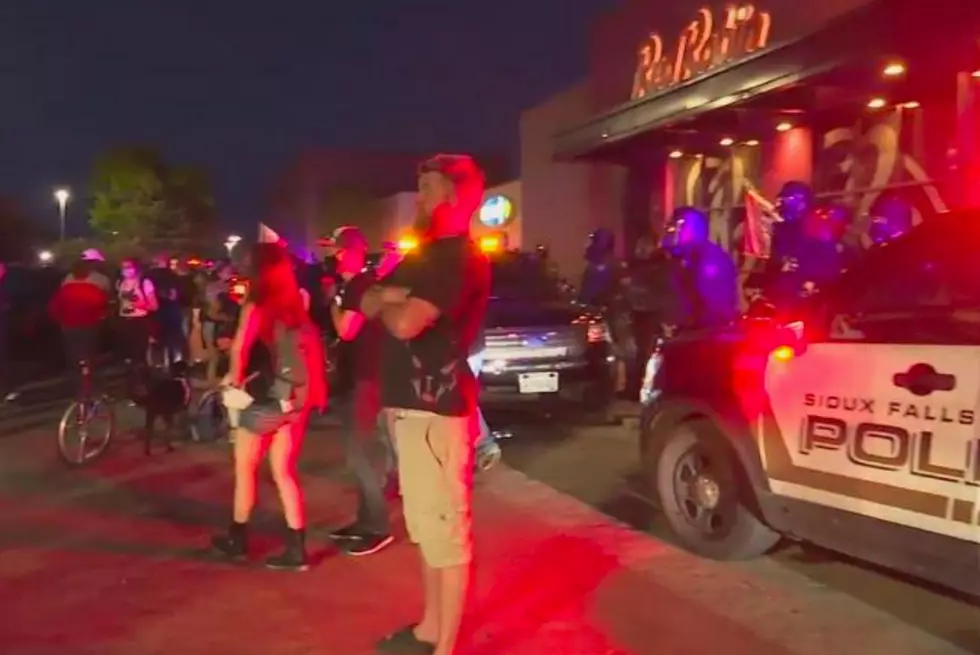 Man Arrested for Vandalizing Police Car During Sioux Falls Riot
Sioux Falls Riot - Dakota News Now
An eighth person has been arrested in connection with events that transpired at the riot outside the Empire Mall on May 31.
Sioux Falls Police announced that a warrant was issued and they arrested 26-year-old Dylan Daniel Doescher of Sioux Falls Tuesday morning for spray painting a police car during the riot.
Doescher is charged with Unlawful Assembly and Injury to Public Property. The warrant carries a $1,000 bond.
Police were able to identify Doescher after reviewing various videos of the riot.
The Result of The Sioux Falls Protest
Enter your number to get our free mobile app
More From KYBB-FM / B102.7