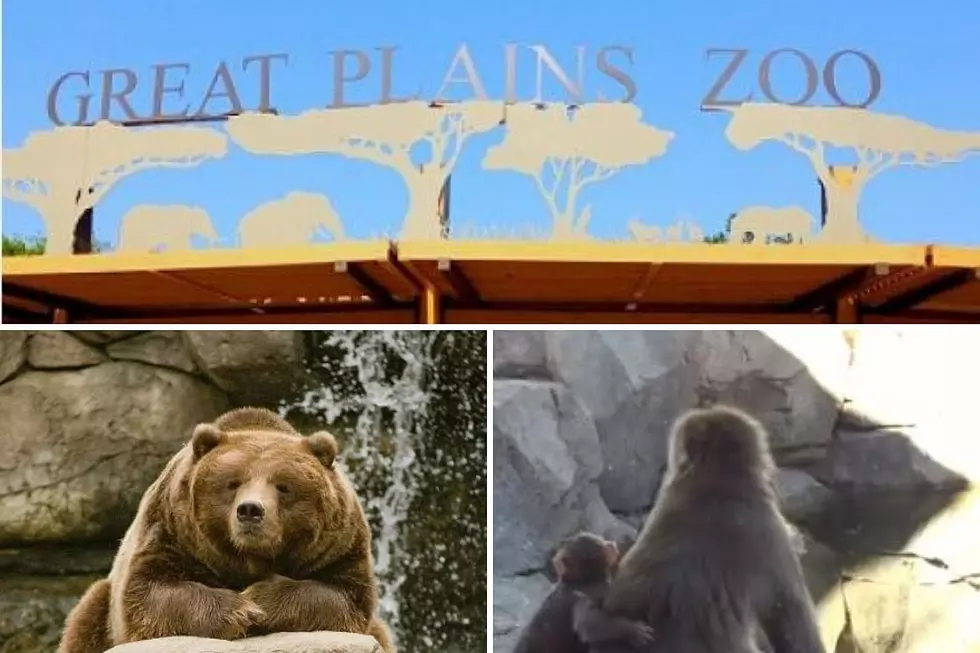 Oh My! Great Plains Zoo Closes For Sioux Falls Blizzard
Patty Dee-Results Radio
Lions, tigers, bears, and blizzards...oh my! A massive blizzard in the area is taking over the City of Sioux Falls. Even the animals at the Great Plains Zoo & Delbridge Museum of Natural History are staying inside their warm caves.
Even though schools are closed, traveling or getting outside is not advised in the area at this time. That's why the staff at the Great Plains Zoo & Delbridge Museum of Natural History are closed the next two days.
In a Facebook post, the Great Plains Zoo & Delbridge Museum of Natural History tells its followers and zoo enthusiasts the zoo will be closed on Wednesday February 22nd and Thursday, February 23rd.
The National Weather Service in Sioux Falls and our partners at Dakota News Now are doing their best to keep residents up to date on the latest blizzard information. At the time of this post, here is what you can expect according to Morning Meteorologist at Dakota News Now Aaron Doudna:
Blizzard Warnings, Winter Storm Warnings, and Winter Weather Advisories have been posted for the entire Dakota News Now coverage area.
The snowfall will begin to pick up gradually by the middle of the day. By the time we get into tonight, that's when the worst of the storm will impact us. Expect wind gusts exceeding 45 mph along with snowfall rates as high as 1 to 2 inches per hour being likely over much of the region. This will cause travel to not be recommended whatsoever Wednesday night and through much of Thursday.
The snow will hold on for Thursday morning and slowly taper off throughout the day Thursday. It'll be completely out of the area by Thursday night and the wind will die down. The problem will be the brutally cold air with temperatures falling to the teens to even some 20s below zero for air temperatures.
Snow totals of 8 to 12 inches are likely across much of the area, but more commonly totals of 12 to 16 inches will be likely in northeastern South Dakota and stretching into southern Minnesota.
Stay safe and warm, everyone! Watch a movie or enjoy some hot chocolate!
10 Wild South Dakota Snowstorms
Even though snow is blanketing the Sioux Empire, some snowstorms still do not compare to these ten dreadful snowstorms that hit
South Dakota
.
Only In Your State
highlighted ten snowstorms in South Dakota as a reminder for people to always be aware of the road during the winter. South Dakotans are well aware of the fact that the state's winters can be harsh which is why it is always a good idea to plan ahead and prepare for the worst.
Do you remember any major snowstorms that hit South Dakota?
13 Times Sioux Falls Made it into a 'Jeopardy!' Question
If the world was divided into
Jeopardy!
and
Wheel of Fortune
people, I would be down for
Jeopardy!
all the way. It's a lot more fun, it makes me feel smart because I can retain lots of trivia, and I am a horrible speller. So
Wheel
is out, no whammies.
Recently I discovered (I mean wasted a lot of time on)
a website
that is an archive of clues that have been on
Jeopardy!
.
While digging around the archive, I wanted to find out how often Sioux Falls came up in a question (Answer) on the show. Since 1990
Sioux Falls
has been part of a question or an answer 13 times.
More From KYBB-FM / B102.7