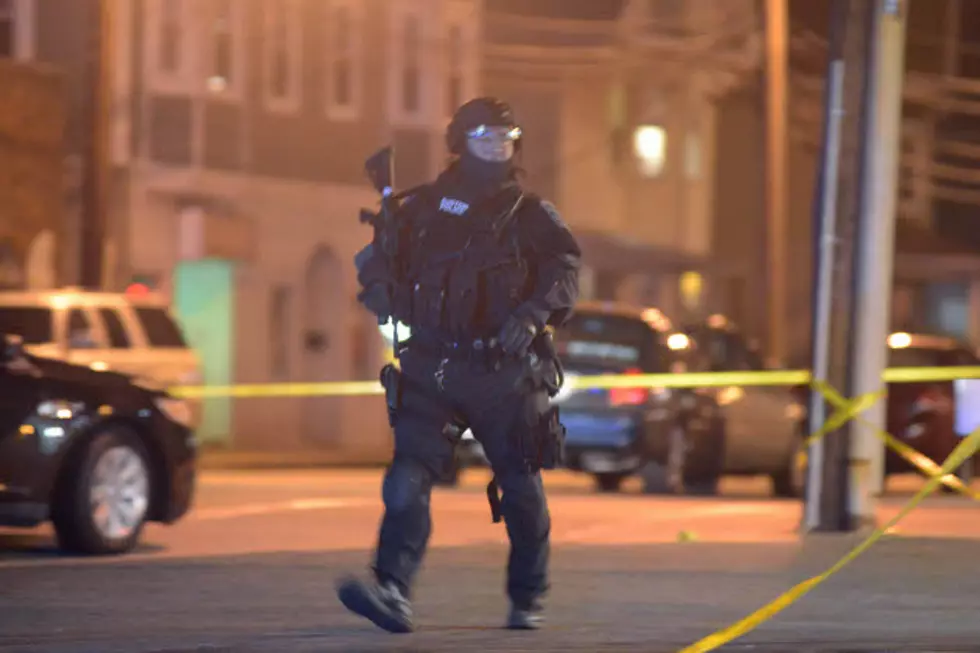 Hostage Situation In New Jersey
(Photo by Darren McCollester/Getty Images)
TRENTON, N.J. (AP) - Police say an armed man with multiple hostages is barricaded inside a New Jersey home in a standoff that began Friday afternoon.
Lt. Stephen Varn said Saturday morning that a man remains holed up in a house in South Trenton. He declined to give any details on the number of people being held, their ages or relationship to the armed man.
Earlier, authorities said police were called to the home mid-afternoon Friday on reports of a barricaded suspect.
Authorities say police entered the home and found the man brandishing a gun. Police retreated and a perimeter was established around the home. A SWAT team was called in, and police are negotiating with him.
Homes on the surrounding block have been evacuated as a precaution.
Copyright 2013 The Associated Press. All rights reserved. This material may not be published, broadcast, rewritten or redistributed.