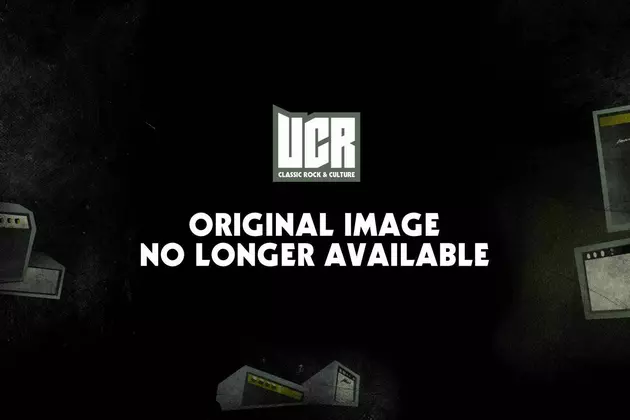 Is Elvis Presley Still Alive? New Footage Reignites Conspiracy Theorists
Facebook
We saw a slew of rock stars die in 2016, so perhaps it's only fitting that we've started 2017 with a fresh round of conspiracy theories suggesting Elvis Presley is secretly still alive.
It's all courtesy of the fittingly named Evidence Elvis Presley Is Alive Facebook group, where admins have pointed to livestream footage from Presley's 2017 "birthday proclamation" event, held Jan. 8 at the singer's Graceland estate, that supposedly offers proof of some beyond-the-grave shenanigans — specifically images of a burly bearded man standing in the background next to what appear to be security guards.
The footage has started making the rounds with a variety of publications, including NME and the U.K.'s Sun tabloid — although while those headlines suggest the man in the background might be Elvis, the Presley Is Alive group actually seems to believe it's his stillborn twin Jesse ... who is also apparently secretly still among the living.
See Elvis Presley in Rock's Craziest Conspiracy Theories
It's all a fairly deep rabbit hole to dive into, but if you've got a few free moments, it's a field of — for lack of a better term — study that isn't without a little entertainment value, and points the interested reader toward a version of the world in which a living Elvis lurks in hiding (and/or in the background of Home Alone) as a pastor named Bob Joyce, along with his brothers (Jesse and secret third sibling Clayton). You will most likely want to carry a large grain of salt with you on your journey, but it's all rarely less than interesting.
"'Elvis didn't die. The body did. We're keeping up the good spirits. We're keeping Elvis alive,'" one post quotes longtime Presley manager Colonel Tom Parker as saying at the funeral. "'I talked to him this morning and he told me to carry on.' Isn't this an odd statement to make?"
See the Mugshots of Elvis Presley and Other Rockers
More From KYBB-FM / B102.7