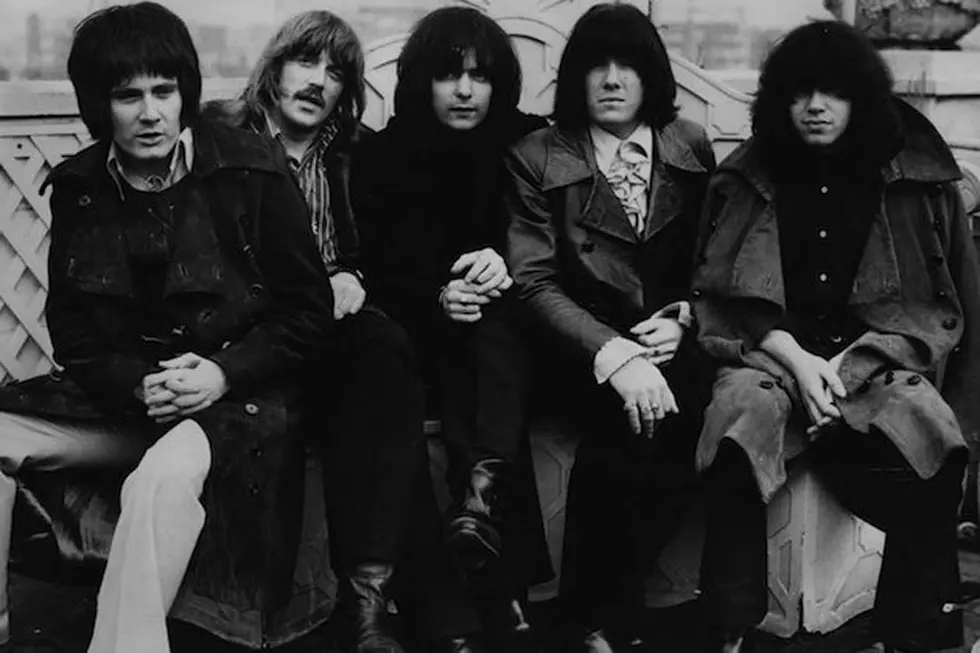 The Story of Deep Purple's Third Album, 'Deep Purple'
John Minihan, Getty Images
When Deep Purple released their eponymous third studio album in June 1969, the career of the now-legendary group was in a rather tenuous state. Not even a year had passed since their debut, Shades of Deep Purple, had spawned a U.S. Top 5 single in a cover of Joe South's "Hush."
But the comparatively disappointing sales of their sophomore LP, The Book of Taliesyn, coupled with mounting business troubles experienced by their U.S. record label Tetragrammaton (co-owned by Bill Cosby), put increasing pressure on the band ahead of recording this crucial third long-player.
That pressure evidently set the insecure musicians to firing songwriting bullets in numerous directions ("Chasing Shadows," as the album's rhythmically intense opening number appropriately put it) in the hopes of connecting with that elusive second hit. As a result, ensuing album cuts ranged from the classically-infused baroque 'n' roll of "Blind" to the bluesy qualities of "Why Didn't Rosemary" to the solid groove of standout "Bird Has Flown."
Songs also varied from a tepid cover of the Donovan ballad "Lalena," to significantly more ambitious, artistically promising, but commercially challenging material like "Fault Line/The Painter" and the 12-minute "April," which many listeners felt was somewhere between tired post-psychedelia and formative progressive rock.
In the end, the only possible element of relative consistency coursing through this self-titled LP's disjointed collection of tunes was the obvious creative dysfunction that had, by then, set into what we now call Deep Purple Mk. I.
Within a year, both vocalist Rod Evans and bassist Nick Simper would be tapped as sacrificial goats by guitarist Ritchie Blackmore, organist Jon Lord and drummer Ian Paice, who soon found, in singer Ian Gillan and bassist Roger Glover, the final pieces of Deep Purple's best known musical puzzle.
Together, these five men — collectively referred to as the Mk. II lineup — would soon successfully pursue the much more focused heavy rock direction they aspired to with a string of classic albums that eclipsed Mk.I's three-LP output. Including this oft-overlooked eponymous album, which, at best remains justly appreciated, warts and all, by Deep Purple purists, and, at best, served as a major stepping stone towards the glory that lay ahead.'
Deep Purple Albums Ranked 
More From KYBB-FM / B102.7