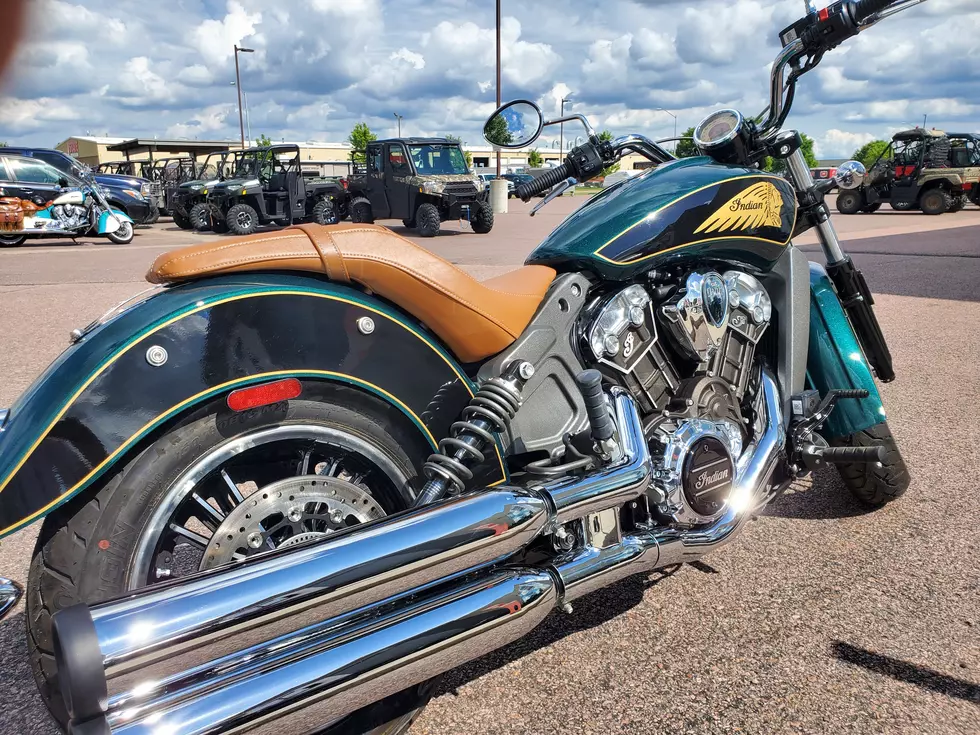 B102.7 is Giving Away a 2020 Indian Scout Motorcycle!
Photo by Danny V_TSM
B102.7 and Vern Eide Moto-Plex are ready to kickstart summer with a new 2020 Indian Scout exclusively for Sioux Falls classic rock fans. You could win this 11-hundred CC, liquid-cooled V-Twin powered bike for your summer travels. This metallic jade and thunder black ride will turn heads while you enjoy the open road.
How do you win? It couldn't be easier. Simply register at B1027-dot-com or in-store at Vern Eide Moto-Plex and watch your mail for an invitation to join us on August 1st. Or open the B1027 app to get registered. Someone is driving off on a 2020 Indian Scout motorcycle. Will it be you?
Want more specs on the bike you'll be trying for? Here 'ya go. Try not to drool on your screen.
Ride on and rock on with Vern Eide Moto-Plex, Indian Motorcycle of Sioux Falls, and your home for classic rock, B1027.
Enter your number to get our free mobile app
More From KYBB-FM / B102.7