Sammy Hagar Puts Money Where His Mouth Is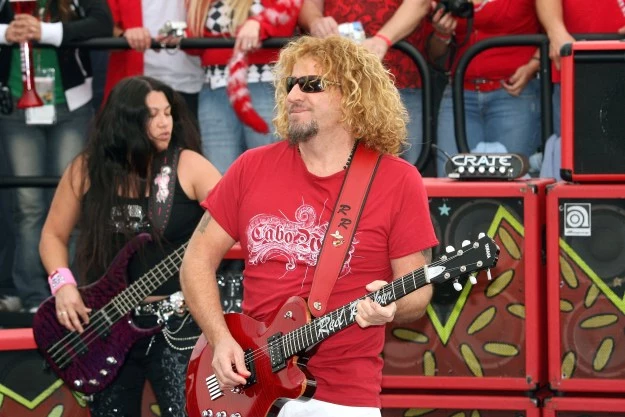 Sammy Hagar, like many in the New York metropolitan-area, was a victim of Hurricane Sandy.
Sammy's Beach Bar, on the beach outside of Bally's in Atlantic City, New Jersey, sustained damage. Not only is he rebuilding it, he is helping others. Last Saturday, players from the Philadelphia Flyers, New Jersey Devils, New York Rangers and New York Islanders took part in a charity hockey game in Atlantic City called Operation Hat Trick. Hagar pledged a thousand dollars per goal to the relief efforts.
The final score was 10-to-6, so Hagar wrote a check for 16-grand, plus another 10-grand to the charities involved in the game. He says, "Making sure kids and families have food on the table has been a personal mission of mine for several years. It's through organizations like the Empire Relief Fund, New Jersey Hurricane Sandy Relief Fund and the local chapters of the American Red Cross that we're gonna get that needed money into the hands of the people and families who need it to eat and rebuild their lives — right now."