Paul McCartney Wrapping Album Work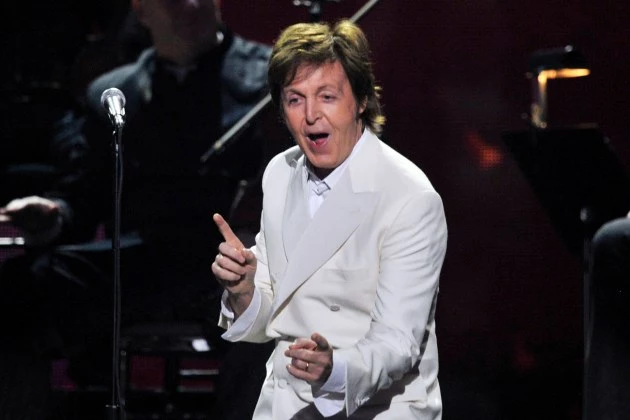 Paul McCartney is working with no less than four young producers for his first new album in nearly six years, according to SomethingElseReviews.com McCartney spoke about the still-unfinished and unnamed album to the BBC, and revealed that George Martin's son — Giles Martin — the custodian of the Beatles' tapes these days, is behind the board for some cuts. Another famous producer's kid is also on the project, Glyn Johns' son Ethan Johns — best known for his work with Joe Cocker, Kings Of Leon, and Ryan Adams. Glyn Johns produced the Beatles' original 1969 Let It Be sessions, and was behind the board for Wings' Red Rose Speedway before walking off the album, unimpressed with McCartney's material.
Also producing tracks for the album is Sean Lennon's close friend Mark Ronson of Bruno Mars, Amy Winehouse, Adele, and Rufus Wainwright fame. McCartney has also tapped Paul Epworth, who has produced Adele, Florence And The Machine, and Cee Lo Green. McCartney is recording the new set at George Martin's AIR Studios, London, where he recorded much of his early-'80s works — including Tug Of War, Pipes Of Peace, and Give My Regards To Broad Street.