New Springsteen Album in January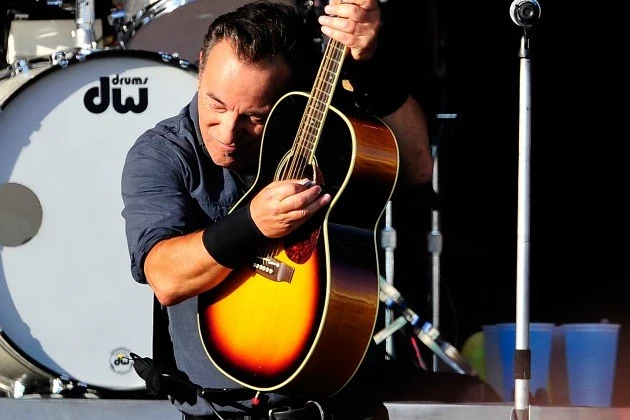 News is coming hard and fast regarding Bruce Springsteen's new album. Out of the blue word leaked that his upcoming single "High Hopes" will be released on November 26th — and now insiders are telling Billboard that a full-blown studio album could be coming as early as January.
"High Hopes" was originally written and recorded by Tim Scott McConnell back in 1987 for his album The High Lonesome Sound, and in 1990, he recut the song with his band the Havalinas. "High Hopes" is familiar to fans, having already been released by the E Street Band on the 1996 EP issued along with the special edition VHS of their reunion sessions, Blood Brothers. The tune marked a rare studio cover for Springsteen, who's best known for recording his own work and leaving the covers for his live shows.
The new version is believed to be recorded earlier this year during the band's sessions in Australia, featuring guitarist Tom Morrello sitting in for Steve Van Zandt, who was in Norway shooting his Lilyhammer Netflix series. Most recently, Springsteen opened his March 16th Brisbane show with his live premiere of "High Hopes."