Metallica Plays First Show in China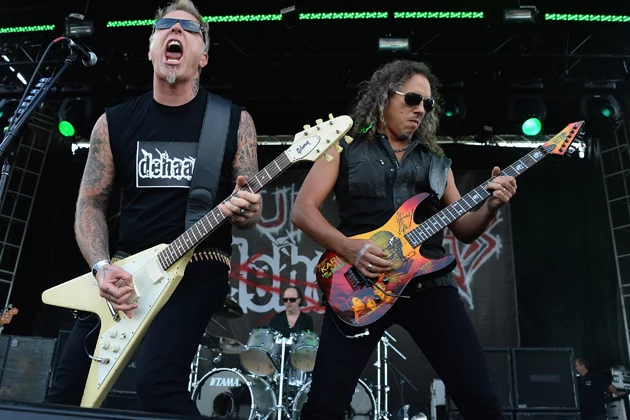 Metallica played for the first time ever in China this week, doing two sold-out shows at the Mercedes-Benz Arena in Shanghai on Tuesday (August 13th) and Wednesday (August 14th). The first night sold out in record time and faster than any other Western act that has played the country before. Frontman James Hetfield said, "We didn't expect the energy that was being given to us would be so intense. We were very excited to see people singing the words, joining in and becoming part of the show; which is what we really love."
A representative for the company promoting the show said, "Tonight Metallica made music history and opened the doors of China to rock music."
The band's current Asian run will take it to South Korea, Malaysia, Singapore and Indonesia over the next 10 days.
The only other live date on Metallica's schedule for the rest of 2013 is September 19th in Rio de Janeiro, Brazil.
Next up for Metallica is the release of the band's 3D movie, Metallica Through The Never, which arrives in limited release on September 27th before expanding its run on October 4th. A soundtrack album arrives on September 24th.