Led Zeppelin: Celebration Day Details [VIDEO]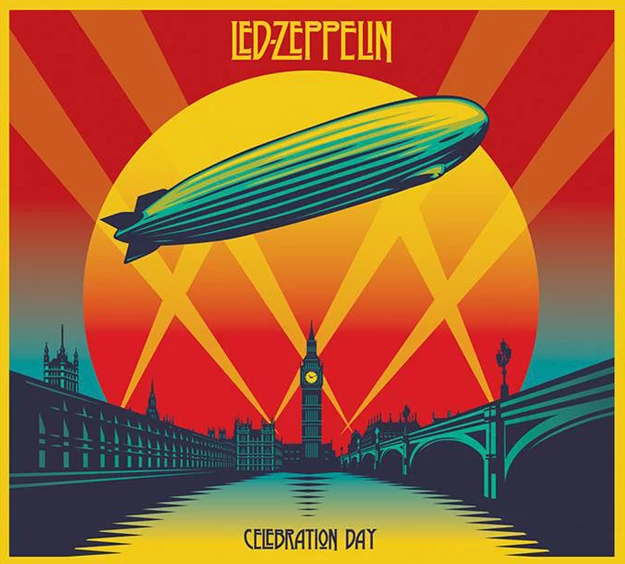 Details have just been announced for Led Zeppelin's Celebration Day project, which documents the band's 2007 reunion show in London. The concert is being rolled out as a multi-format extravaganza, moving from movie theaters to home theaters.
The concert will be shown in movie theaters worldwide beginning October 17th. Then it will be available for purchase beginning November 19th. Pre-order begins September 21st.
Fans, and those in need of a Christmas present idea for fans, have numerous options:
•Standard Editions – 1-DVD/2-CD set and 1-Blu-ray/2-CD set
•Deluxe Editions – 2-DVD/2-CD set and 1-Blu-ray/1-DVD/2-CD set with bonus video of rehearsals and more.
•Music-only CD Edition – 2-CD set
•Music-only Blu-ray Audio Edition – Blu-ray Audio release featuring high-resolution 48K 24 bit PCM stereo and DTS-HD Master Audio 5.1 surround sound audio only (no video)
•Vinyl – three LPs
•Digital Edition – audio from online outlets
The track listing for Celebration Day:
1. Good Times Bad Times
2. Ramble On
3. Black Dog
4. In My Time of Dying
5. For Your Life
6. Trampled Under Foot
7. Nobody's Fault but Mine
8. No Quarter
9. Since I've Been Loving You
10. Dazed and Confused
11. Stairway to Heaven
12. The Song Remains the Same
13. Misty Mountain Hop
14. Kashmir
15. Whole Lotta Love
16. Rock and Roll
Subscribe to KYBB-FM / B102.7 on