KISS – Show Ace and Peter the Money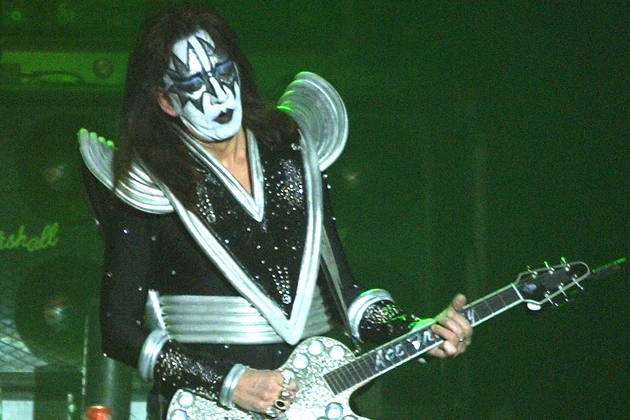 It doesn't take a rocket scientist to figure out why original KISS members Ace Frehley and Peter Criss aren't participating in the band's new documentary, You Wanted the Best, You Got the Best.
Frehley tells That Metal Show host Eddie Trunk, "I found it very weird that, instead of getting a call from Gene Simmons or [KISS manager] Doc McGhee or Paul Stanley…I get a call from my bodyguard, and he got a call from one of the KISS bodyguards about me doing an interview for this documentary. They tried to go through the back door… It left a bad taste in my mouth, and I just passed on it. You want me to do a documentary? Give me my fair share and I'll sit down and talk… If KISS is behind the documentary, Paul and Gene are making the lion's share of the funds." However, he and Criss will be featured, as the band is using footage from an earlier attempt at a documentary.
Frehley says his home in Westchester County, New York is not in foreclosure. "I left the house over two and a half years ago. My attorney is taking care of it. It's not in foreclosure. Things got blown out of proportion. Somebody didn't take care of what they were supposed to do… I'm out in California now and I have people living on that property, taking care of it, and they've been showing it to people who are interested in possibly purchasing it. And the whole thing was kind of a misunderstanding."