45 Years Ago: Jimi Hendrix Debuts Band of Gypsys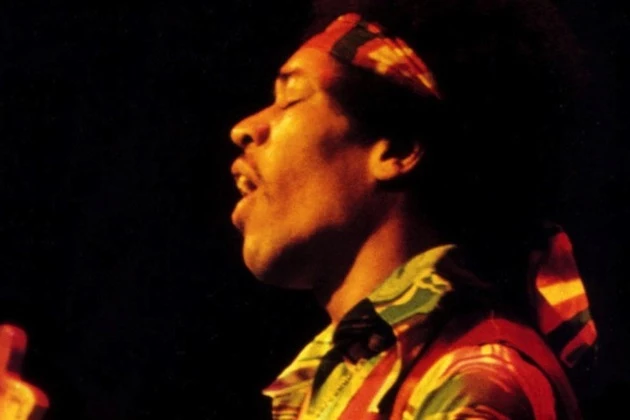 Jimi Hendrix's short-lived power trio Band of Gypsys made its debut appearances with a series of concerts held on Dec. 31, 1969, and Jan. 1, 1970, at New York City's Fillmore East. By the end of January, Hendrix had broken them up, but not before releasing a classic live set from the shows.
Appearing with bassist Billy Cox and drummer Buddy Miles, Hendrix constructed a new sound infused with more jazz and fusion. The shows, which were later edited and compiled on 1970's 'Band of Gypsys' album, would be described as "the most brilliant, emotional display of virtuoso electric guitar playing I've ever heard" by legendary promoter Bill Graham in the Hendrix bio 'Kiss the Sky.'
In addition to the new tunes, the definitive version of Hendrix's anti-Vietnam song 'Machine Gun' emerged from these shows. But despite the group's obvious chemistry, the trio would play only three dates — including the Winter Festival for Peace, their final performance on Jan. 28.
The 'Band of Gypsys' album would become the only official live album released during Hendrix's lifetime. In September 1970, he died of a drug-related overdose. Other songs by the trio were eventually gathered on 'Band of Gypsys 2′ in 1986 and on 1999's 'Live at the Fillmore East.' Cox and Miles also recorded some studio sessions with Hendrix that were collected on 2013's 'People, Hell and Angels.'
How Jimi Hendrix Joined Rock's Tragic '27 Club'
Subscribe to KYBB-FM / B102.7 on
See the Yearbook Photos of Jimi Hendrix and Other Rock Stars
Source:
45 Years Ago: Jimi Hendrix Debuts Band of Gypsys