Eric Clapton-Introducing The Clapton Trio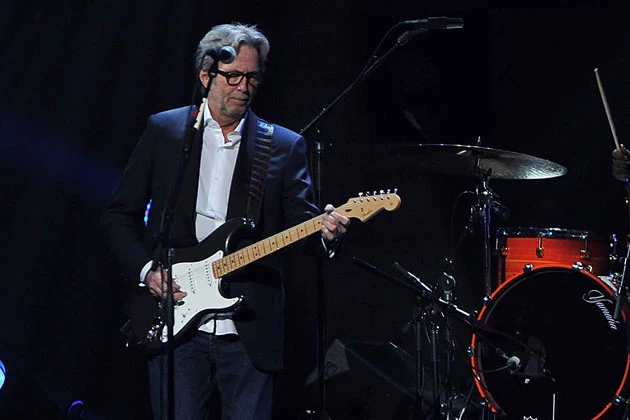 Eric Clapton has made his new album, Old Sock, a family affair. "Every Little Thing," one of two original compositions on the album, features the debut performances on record of 11-year old Julie Rose, 10-year old Ella May and eight-year old Sophie Belle, Clapton's daughters by his current and second wife, Melia. The album, which is streaming this week on The Wall Street Journal's Speakeasy blog, will be out next Tuesday.
This is not the first time Clapton has featured one of his kids on his album. His oldest daughter, 28-year old Ruth, who is also a singer, had a spoken-word part on "Inside of Me," a song on his 1998 album, Pilgrim. She was 12 at the time. Ruth's mother is Yvonne Kelly, who ran producer George Martin's Air Studio on the Caribbean island of Montserrat in the mid-'80s. Clapton was married to Pattie Boyd at the time. His four-year old son Conor, the result of another affair while married to Pattie, was killed in 1991 when he fell out of the window of a New York apartment building.
Here's a snippet of Every Little Thing featuring Clapton's daughters
Audio clip: Adobe Flash Player (version 9 or above) is required to play this audio clip. Download the latest version here. You also need to have JavaScript enabled in your browser.