Deep Purple-For Jon [AUDIO]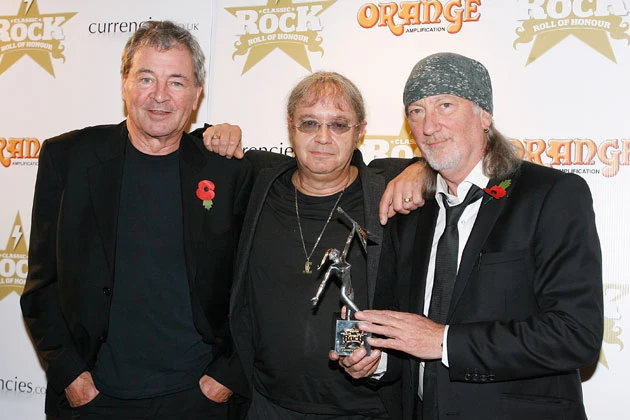 Deep Purple is back in stores Tuesday with their 19th studio album, Now What? Featuring 11 new tracks, it was produced by Bob Ezrin, known for his work with Pink Floyd, Alice Cooper, KISS and many others.
The band's Ian Gillan and Roger Glover were in Nashville last July writing songs when they got the news that their former keyboardist Jon Lord had succumbed to pancreatic cancer. Glover tells us, "Although we were half expecting it, it still knocks you sideways… There's a couple of songs on the album that are inspired by him and the album is dedicated to him of course." Now What is Purple's first album since 2005's Rapture of the Deep.
Roger Glover on how the death of Jon Lord affected Deep Purple's new album, in stores Tuesday:
Audio clip: Adobe Flash Player (version 9 or above) is required to play this audio clip. Download the latest version here. You also need to have JavaScript enabled in your browser.