Dave Grohl Teams with Jack Black in 'Ghost' Band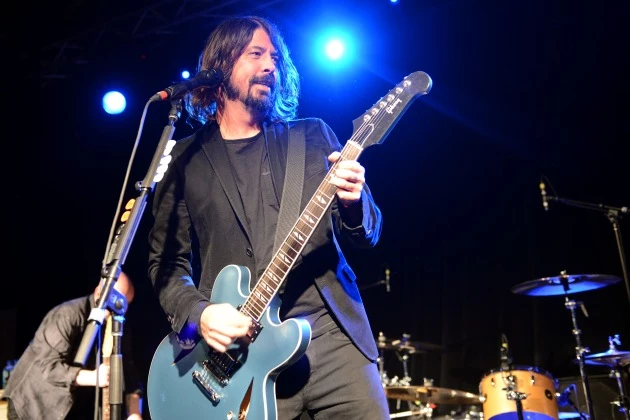 Foo Fighters frontman Dave Grohl recently teamed up with actor Val Kilmer and comedian/musician Jack Black to perform as Sweetriver And The Huckleberry Dogs on an episode of the popular Yahoo! web series Ghost Ghirls. The segment focused on a recording studio being haunted by a 1970s-era Southern rock band — played by Grohl and friends — who require the assistance of the Ghost Ghirls to help them complete their last song, called "Back To The Beginning," so that they can shuffle off this mortal coil permanently and cross over into the afterlife.
Another song by the trio, called "Georgia Peach," appears on the series soundtrack and is available via iTunes.